Daily Dish: Education News and Trends for 2016

January 04, 2016 03:57 pm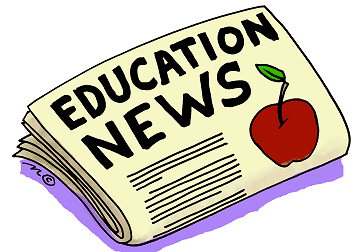 As the New Year begins, eyes are turning towards what 2016 will bring in the realm of education news and issues.
NPR Ed's Claudio Sanchez revealed six issues in education that he believes will be top stories over the next year, beginning with the implementation of the Every Student Succeeds Act (ESSA), which replaces No Child Left Behind (NCLB). Sanchez discusses several key areas that will garner a lot of attention as the law shifts power from the federal government back to the states, including "closing the achievement gap and raising the performance of the absolute worst schools."
To learn more about changes under ESSA, including how the new law treats accountability, assessments, high schools, and teachers and leaders, visit www.all4ed.org/ESSA.
Sanchez also predicts a shift for Common Core, noting that controversy over the standards will diminish, and "states will continue their efforts to re-brand or rename the standards, while for the most part following them." Sanchez believes that "the push for high academic standards will continue" in the new year, despite past political controversy often associated with these efforts.
Education Dive also shared predictions for education trends in 2016, including the push for personalized learning plans (PLPs) for all students. The article gives Vermont as an example for this trend, noting how the state mandated PLPs for all public school students in seventh through twelfth grades. The piece also lists the work of several other organizations, programs, and individuals that promote personalized learning, including the Bill and Melinda Gates Foundation, Big Picture Learning, and Facebook founder Mark Zuckerberg.
EdTech Magazine laid out several technology trends that could "supercharge" education in the upcoming year, exploring how each would affect learning in the classroom. The integration of Virtual Reality (VR) will add a new dimension to learning, the article indicates, noting that several prominent companies are developing their own technologies to bring VR into the classroom. Another tech tool to enhance student learning, 3D printers, may have a "transformative year," the article says. "3D printers have already broken through in education, helping students bring their ideas to life or put their hands on concepts that previously lived only in textbooks." As the technology becomes more affordable, EdTech predicts that they will appear in more classrooms. Learn more: http://www.edtechmagazine.com/higher/article/2015/12/5-tech-trends-could-supercharge-education-2016.
Categories:
Uncategorized