Daily Dish: Education Hearings on the Hill – King Appears Before Senate for Confirmation Hearing and Before House for ESSA

February 26, 2016 04:14 pm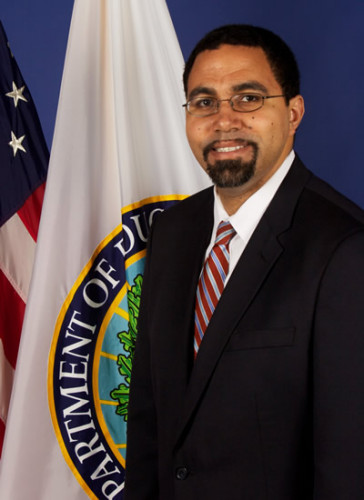 The education hearings continued yesterday, when Acting Education Secretary John King appeared before the Senate Health, Education, Labor, and Pensions (HELP) Committee for his confirmation hearing, and the House Education and the Workforce Committee for an oversight hearing on the Every Student Succeeds Act (ESSA).
King's confirmation hearing before the Senate to become Secretary of Education (dropping the "Acting" from his title), comes after President Obama officially nominated King for the position, which he has been serving in since Secretary Arne Duncan resigned. During the hearing, Ed Week reports that Sen. Patty Murray of Washington said King has spent his career "fighting on behalf of students so that they can get the chance to learn, grow, and thrive in the classroom and beyond. … No one can question his passion for our nation's young people."
Chairman of the HELP Committee Sen. Lamar Alexander of Tennessee "pressed the administration to nominate a new secretary after the bipartisan education overhaul was signed," the Associated Press reports, saying "he didn't think it was appropriate to go a whole year without a secretary firmly in place." The hearing covered a number of topics, including implementation of ESSA, campus sexual assault, cybersecurity, and student loans. After the hearing, Alexander noted that King was "well received" and according to the Associated Press said, "I think his prospects are excellent." The Senate education committee will vote on King's nomination on March 9, and then the nomination will be brought to the full Senate.
Although he addressed implementation of ESSA during his confirmation hearing, King's appearance in front of the House was solely focused on the new law. During the ESSA oversight hearing, members of the House Education and the Workforce Committee questioned King on overtesting, interventions in struggling schools, and his thoughts on local control versus federal protections for disadvantaged students, Ed Week reports.
King emphasized the need for a balance between the two, explaining that input from state and local leaders is important to how the Education Department develops regulations and provides guidance to schools as they implement the law, but also that the federal government does have a role to ensure "guardrails" for struggling and disadvantaged students are followed, says Ed Week. This is a "key issue on which he said states and local districts did not always have a good track record," the article notes. To drive the point home, King said: "We are a civil rights agency enforcing a civil rights law."
This week's Federal Flash episode calls attention to King's focus on promoting equity and excellence through ESSA, including the law's focus on low graduation rate high schools that disproportionately serve students from low income families and students of color. As the Flash episode highlights, during the hearing Representative Frederica Wilson reiterated this point by sharing data from her state of Florida, where 59,260 students attend high school, and yet one third of students do not graduate.
Learn more in the Flash episode below:
To stay up-to-date on important developments in education policy, receive an email alert when the next episode of Federal Flash is available by sending a message to alliance@all4ed.org.