Daily Dish: Creating More College- and Career-Ready High School Graduates

November 24, 2015 03:21 pm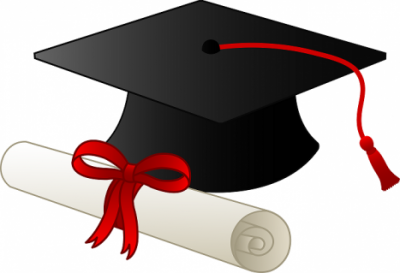 In a conversation with Wall Street Journal Deputy Editor in Chief Matt Murray on the roles that CEOs can play in improving education, U.S. Secretary of Education Arne Duncan touched on several key issues facing the nation.
Duncan tells Murray that he continually meets CEOs who are having difficulty finding young people with the necessary skills to succeed in the workplace. He explains that employers are looking for "people who can think critically, work in diverse teams, and who can take complex information, come to a conclusion and make a recommendation." Duncan calls for an increase in career and technical education preparation in high school to prepare students for these types of jobs. He challenges business leaders to lend their "considerable voice" to debates on critical topics including: "Do we need high standards or not? Do we want to continue to reduce the dropout rate or not? Do we want to make sure our high-school graduates are truly college-ready? Do we want to lead the world in college-completion rates or not?"
Throughout the interview, Duncan emphasizes the need for education to be a bipartisan effort. He says these issues (high standards, dropout rate, college and career readiness) aren't "left or right or Democratic or Republican…this is in our nation's best interest." In reference to the potential reauthorization of the Elementary and Secondary Education Act, now known as No Child Left Behind, Duncan says that he is happy it is being worked on in a bipartisan way. "…Education should be the ultimate bipartisan issue. If we're going to find consensus and common ground around anything, it's got to be about giving every child in this country a chance to contribute to society, a chance to participate."
Duncan touches on the rising graduation rates, but cautions that the work is not done because far too many high school graduates still must take remedial college classes. Using Massachusetts as an example, Duncan explains that in the highest-performing state educationally, 30 percent of high school graduates take remedial classes in two- and four-year colleges. "That's our No. 1 state. Think about 2 through 50," Duncan prompts, "So we have pushed unapologetically very hard for higher standards."
The Alliance recently released a report in conjunction with several organizations showing that the number of high school dropouts decreased from 1 million in 2008 to approximately 750,000 in 2012. The report lends evidence to Duncan's points not only about the importance of high school graduates, but also about the benefits of preparing students for careers. "Were the nation to increase the high school graduation rate for just one high school class to 90 percent, the report notes, it would create as many as 65,700 new jobs and increase the national economy by as much as $10.9 billion annually," says the press release accompanying the report.
New data released by the Organization for Economic Cooperation and Development (OECD) shows that the United States continues to lag behind other countries in producing a college-educated workforce. An article in the Hechinger Report explores the findings, which show that only 46 percent of twenty-five- to thirty-four-year-olds and 41 percent of fifty-five- to sixty-three-year-olds in the U.S. have a college education. In the past, the article notes, the U.S. ranked second in the world in the percent of adults with some sort of college education. However, this report shows that the U.S. is now in fifth position. OECD Education Director Andreas Schleicher noted in the article that the U.S. has not slipped, but that other countries have made gains.
Interestingly, the report also notes that students in other countries are tested far more than U.S. students. "The U.S. is not a country of heavy testing," said Schleicher.
The Dish will be taking a break for the holiday, but we'll pick up again on Monday, November 30th.
Happy Thanksgiving!