Daily Dish: Computer Science in STEM Learning to Better Prepare Students for the Future

October 22, 2015 04:21 pm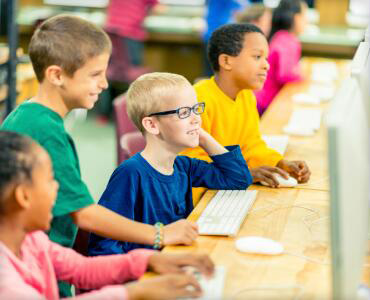 Computer science programs are officially part of STEM (science, technology, engineering, and mathematics) with the passage of the STEM Education Act of 2015. The law expands STEM programs funded by federal government agencies to include computer science, supports grants for informal STEM education in afterschool programs, museums, and science centers, and allows teachers pursuing a master's degree, including computer science teachers, to be considered for the National Science Foundation's Noyce Master Teaching Fellowship program.
This legislation is evidence of the awareness of STEM's importance to the nation's success, according to an eSchool News article on a national STEM and computer science survey released right after the law was passed. Seventy-three percent of participants in the survey, which was organized by Horizon Media's WHY Group, agreed with the statement that "in the future, all the best jobs will require knowledge of computer coding languages." In addition, 70 percent of participants identified math and 50 percent identified computer science as the two subjects, aside from reading and writing, that are critical to help prepare the next generation of students for the future.
Alliance President Bob Wise discussed the importance of STEM learning to the future of today's students and the economy in a written post Building a Nation, Building an Economy with STEM Education. He encouraged the investment in STEM education, noting that students who graduate from college with a STEM degree will earn, on average, $65,000 annually—$15,000 more per year than students in other majors. This investment in STEM education, Wise emphasizes, "literally pays dividends for our nation's economic prosperity…if we don't invest in STEM education and prepare all students for college and career success, history predicts that half of our students potentially will become low-level consumers. Earning is directly based on learning and even modest gains in STEM performance yield major economic growth."
Xavier University is one example of an institution that is preparing middle and high school students, and particularly students of color who are typically underrepresented in STEM degree programs, to succeed in STEM careers. The Summer Science Academy includes nine STEM bridge programs and serves 600 secondary school students each summer to help strengthen mathematics, science, and literacy skills. Check out the below video on the Summer Bridge Program and learn more at https://all4ed.org/stem/.