Daily Dish: Common Core Promotes Deeper Learning and College Success

October 01, 2015 06:05 pm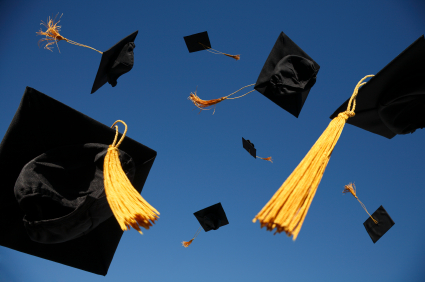 Today, students must be able to think critically and apply their knowledge to real-world experiences to succeed in college and a career. One way for students to develop these deeper learning skills is through the questions that their teachers ask them.
In an article for Education Week, Sarah Sparks explores how teachers' questions can guide students to think more critically about complex literary and information texts. But to get students to dig into texts to build interpretations and analyze and construct evidence-based arguments requires teachers to move beyond asking students to name examples or find an answer in the reading, Sparks notes. In order to reach this goal, teachers must "learn to ask better questions in connection with reading assignments or activities."
Sparks calls on the expertise of Lindsay C. Matsumura, an associate education dean at the University of Pittsburgh, who says that it can be hard for teachers to form these types of questions that prompt the students to go further because it requires planning and instruction. The teachers must strive to get the students to take different perspectives on the text, which is what Matsumura calls a critical step when it comes to this style of close reading.
Sparks draws on information from a study of class discussions lead by Pennsylvania State University psychologist P. Karen Murphy, where the researchers found that most teacher questions focused on superficial features of the material, including plot, grammar, characters and climax. Murphy explains that the students gained an understanding of the basic story structure but the skills did not translate to a deeper understanding of the material or the ability to apply this knowledge from one text to another.
Sparks writes that this focus on close reading is one of the most critical shifts in the Common Core State Standards' approach to literacy, and educators must be taught how to put this method into practice. Sparks names new professional development initiatives that aim to reach this goal, including Claire Borge and Audrey Jakes, teachers in Northern California who are working to help over 1,000 teachers improve their classroom discourse. Sparks includes a quote from Jakes, who said: "Start small. Common core is about shifts, not leaps. If you change one small thing in your practice, and then another thing, over the course of the year, you have changed."
The practice of deeper learning and close reading, especially when it comes to literary materials, is one of the many ways the Common Core State Standards aim to prepare students for college-level courses, which require students to use critical thinking and analytical skills.
In an opinion piece for U.S. News & World Report, Scott Sargrad, director for standards and accountability on the education policy team at the Center for American Progress, discusses how California universities are increasingly using results of Common Core-aligned high school exams for placement decisions and to decide if remedial work is needed.
Sargrad notes that the standards enable high schools to provide early support for students who aren't meeting the benchmarks in 11th grade, giving them the support they need in 12th grade to close the readiness gap and avoid remedial courses in college. According to Sargrad, this early support can save students and their families thousands of dollars in remedial courses that don't count towards college graduation. He calls upon postsecondary institutions across the country to follow the lead of California and the nine other states to use the Common Core aligned tests to help students start college prepared and with a clear path to graduation.