Daily Dish: Common Core News in New York, New Jersey, Maryland, and Tennessee

November 06, 2015 04:50 pm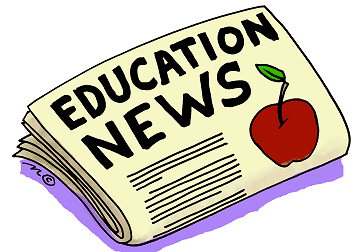 Today's Daily Dish features Common Core news including the release of test scores in New York, New Jersey, and Maryland, conversations among educators about the standards in Tennessee, and the exploration of students' access to effective educators in a new Core of the Matter post.
New York released the results of its algebra regents exam yesterday, Chalkbeat New York reports. The test was more challenging, the article reports, due to its alignment with the Common Core State Standards, which emphasize critical thinking and problem-solving skills. "The new exams feature fewer multiple choice questions and more extended-response questions, which reflect the emphasis on reading skills that flows through all grades and subjects of the Common Core," the article says. The data shows that 63 percent of students passed the test. New York has pushed to align its state tests and graduation requirements to the new standards, the article reports, following a national movement towards more rigorous standards after recognition that too many students are graduating from high school without the skills they need to succeed in college.
In New Jersey, the release of results from last year's Common Core-aligned Partnership for Assessment of Readiness for College and Careers (PARCC) exam broken down by race and income shines a light on persisting achievement gaps between various student subgroups. A breakdown by income level revealed that although 44 percent of third graders met expectations on the PARCC language arts test, the rate for low-income students was only 25 percent. For sixth grade students, 53 percent met expectations on the PARCC math exam, compared to 22 percent of low-income students. Achievement gaps were also revealed in the breakdown of scores by race, with 80 percent of Asian students, 61 percent of white students, 35 percent of Latino and 30 percent of African American students meeting expectations on the seventh grade language arts test.
The Washington Post reported on the results of students in two Maryland counties on three PARCC exams administered for the first time last spring. In Montgomery County, less than half of students who took the new standardized tests in algebra and high school English earned scores of 4 or 5, which are considered a marker of college readiness (on a five point grading scale). In Prince George's County, less than a third met this benchmark. The article notes that in both locations, the numbers show room for improvement on the new assessments. This sentiment was shared by Shawn Joseph, deputy superintendent for teaching and learning in Prince George's County Public Schools, who said: "I think this tells the district that we have work to do to make sure all of our students are meeting the rigorous standards that Maryland has set for us."
In Tennessee, Governor Bill Haslam said he is glad the conversation on Common Core in the state has shifted to professional educators, who are taking feedback from a public review to determine if revisions to the standards are necessary. While addressing his Teachers Cabinet in Nashville, Chalkbeat Tennessee reports, Haslam noted that the fuss over Common Core had been part of a political conversation that was taking place very far away from the classroom.
A new Core of the Matter post by the Alliance's Dr. Mariana Haynes explores students' access to effective and excellent teachers. "Even though nearly all states have adopted the Common Core or other rigorous standards for college and career readiness, commitment rarely has existed across state and district lines to ensure all students have equitable access to effective teaching," Haynes writes. She addresses how this disparity exists, especially when it comes to high-need high schools, despite provisions to ensure teacher equity in the No Child Left Behind Act. Read the full post: https://all4ed.org/core-of-the-matter-ensuring-equitable-access-to-excellent-educators-corematters/.
Categories:
Uncategorized