Daily Dish: Common Core News in New Jersey, Massachusetts, Tennessee, and West Virginia

October 21, 2015 10:18 am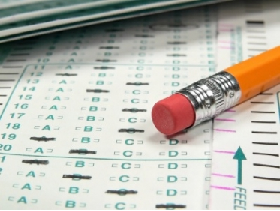 With recent Common Core news emerging from many different states, here's a quick overview of what's happening to keep you in the loop.
In New Jersey, scores on the Partnership for Assessment of Readiness for College and Careers (PARCC) assessment were released yesterday. In a press release about the results, Education Commissioner David C. Hespe noted how the data can be used to improve and guide classroom instruction toward critical-thinking and problem-solving skills that students need. Dr. Lawrence S. Feinsod, executive director of the New Jersey School Boards Association pointed to the PARCC assessment as a way to support educators. "For local boards of education, the 2015 PARCC data can serve as an important starting point for an ongoing discussion about improving instruction," said "We urge our members to work with their administrative teams and teaching staffs to use this information to identify the strengths and weaknesses of curriculum and to ensure that professional development is aligned with the learning needs of their students."
Scores were also released in Massachusetts for students who took the PARCC in spring 2015. The state is in the middle of a two-year "test drive" of PARCC, with a vote expected on November 17 on whether to adopt the assessment for English language arts and mathematics, or continue to use the Massachusetts Comprehensive Assessment System (MCAS) test. However, the state is now considering a third approach, as WBUR's Learning Lab reports, which would use elements of the PARCC tests to build a state-specific assessment. "'But that's one piece of the puzzle we're trying to solve here,' said Massachusetts Education Secretary James Peyser. 'The other is to try to make sure that we're sending the right signals to teachers and students while they're in high school about what the expectations are,' both for what students should have learned at each level and for what they need to do in order to prepare for college and careers."
Ohio, which dropped out of PARCC, has hired the American Institutes for Research (AIR) to create new English and math tests that are aligned to its state standards, reports the Cleveland Plain-Dealer. However, as the article notes, "creating all-new questions for math and English exams for third grade and up can't happen by the next round of testing in the spring." Instead, the new assessment will incorporate questions that have already appeared on state tests in Arizona, Florida, and Utah. These states, according to AIR's president of assessments John Cohen and Ohio State Superintendent Richard Ross, have very similar education standards to Ohio's, which are essentially the Common Core standards, and the states do not participate in either PARCC or Smarter Balanced (the other major Common Core testing partnerships).
While not backing away from Common Core, Tennessee is evaluating the standards and proposing some changes. A panel of educators has been formed to quietly focus on small changes to the standards, with the goal of making them more developmentally appropriate for students and easier for educators to understand and teach, according to Chalkbeat Tennessee.  In a recent meeting on the English portion, the educator-reviewers kept most of the writing standards, Chalkbeat reports, even those that were considered too challenging for their grade level, but added additional standards to help support teachers and students.
And in West Virginia, one lawmaker's attempt to remove the Common Core standards in the state was dismissed. The West Virginia Supreme Court denied Delegate Michael Folk, R-Berkeley, who alleged that the state Board of Education is violating the U.S. Constitution and state law by using the standards. This follows a similar decision in Louisiana, where U.S. District Judge Shelly Dick denied Governor Bobby Jindal's attempt to the block the Common Core nationally on the same grounds.
To learn more about the implementation of the Common Core State Standards and their impact on struggling students, check out the Alliance's "Core of the Matter" blog series on High School Soup.
Categories:
Uncategorized