Daily Dish: Common Core in the News in GOP Debate, New York, Ohio, and Louisiana

September 17, 2015 05:21 pm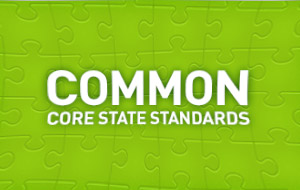 Common Core is buzzing in the news this week, from the GOP debate to questions about what proficiency means in Ohio. Here's a rundown to keep you up to speed:
In an Education Week recap of the few mentions of education policy during the Republication presidential debate last night, the topic of Common Core State Standards (CCSS) is highlighted as "only being touched upon in passing" by GOP candidate Donald Trump. Check out the piece on the Politics K-12 blog to learn more.
To be sure that debate-watchers understand what the CCSS really are, the Los Angeles Times put together a short guide in The other big debate: What is the Common Core, anyway? This was a reasonable exercise, given that, as the article notes, "even in the fall of 2014, only 38 percent of Americans indicated that they'd heard of the Common Core, according to a Gallup poll."
Yesterday, Louisiana Governor Bobby Jindal lost his battle to have the Common Core blocked nationally. U.S. District Judge Shelly Dick ruled that Common Core is not a curriculum, and that federal education laws do not infringe on states' rights. She also ruled that the federal government "never endorsed" Common Core and "did not participate in the creation" of the Common Core. Read more about the decision and Jindal's plans to appeal in The Times-Picayune.
In Ohio, a controversy about proficiency arose after Ohio released its results on the Partnership for Assessment of Readiness for College and Careers (PARCC), which is aligned to the Common Core. The Washington Post's Valerie Strauss explores Ohio's confusing Common Core test scores and the discrepancy in the definition of proficiency by two different entities, PARCC and the National Assessment of Educational Progress (NAEP). She shares a memo by Karen Nussle, executive director of the nonprofit Collaborative for Student Success, which says the discrepancy "should give pause to parents, community leaders and policy makers who expect transparency in Ohio's transition to higher standards and new tests. … [It] suggests that Ohio has set the proficiency bar too low and undermines the promise of ensuring kids are on track for college and career."
As for New York, Common Core tests are receiving a trim after many students skipped the exams. The decision was made at a meeting of the Board of Regents in Albany and, according to The New York Times, the cuts would include multiple choice questions from the math assessments and passages from the reading exams. This is the second time the tests have been shortened since their introduction, and there will be more cuts to follow in 2017.
Want to learn more about the Common Core State Standards? Check out the Common Core State Standards section of the Alliance website, and be sure to explore the Alliance's Core of the Matter Blog series.
Categories:
Uncategorized