Daily Dish: Common Core in the News – PARCC Scores, Breaking Down Common Core Myths, and Student Data Collection

November 16, 2015 05:43 pm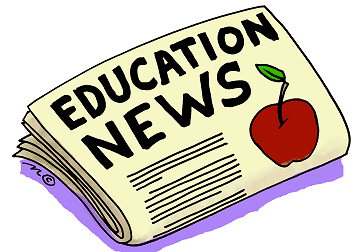 There's a lot buzzing in the news on Common Core, including test results, breaking down misconceptions about the standards, and resources to view and understand scores.
At the end of last week, Partnership for Assessment of Readiness for College and Careers (PARCC), a Common Core-aligned assessment, announced that it will now offer states the option to utilize parts of its testing system. As Education Week reports, this new "tiered" structure will allow states to "use the entire system with Pearson as test administrator, or customize it by adding their own test questions. They can use the PARCC blueprint and test content, but choose their own vendor to administer it. They could also choose to buy test questions from a "freestanding" item bank." This change, according to Terry Holliday, former education commissioner of Kentucky who worked to develop PARCC, is in response to states' complex and dynamic needs, including for high quality tests and items found in PARCC and also for flexibility in testing products.
Several articles work to break down myths about the Common Core and explain how the standards work to the public and parents. As New Jersey prepares for the release of PARCC scores, the Asbury Park Press lists 6 things parents should know about PARCC, highlighting points including that the results cannot be compared to prior scores because the test is a more accurate representation of student success and that change lowers scores initially, but that familiarity and practice should lead to score improvements. In California, KQED News addresses 4 Myths About California's New Common Core Academic Standards, in response to questions about kindergarten reading standards and the Common Core curriculum in the state.
In an opinion piece for the Seattle Times, chairman of the board of Data Quality Campaign and former Seattle state attorney general Rob McKenna "sets the record straight" on Common Core and student data. He explains the relationship between the standards and data collection in an attempt to dispel notions that the standards have an impact on how states and schools collect and use student data. Instead, he says, "The standards do nothing more than establish rigorous learning goals at each grade level that ensure all public-school children are held to levels that prepare them for higher levels of learning and ultimately for college or a career."
In Colorado, the release of PARCC scores is spurring a conversation about the standards, especially as the state anticipates the district- and school-level scores which will be released next month. In Chalkbeat Colorado, Reilly Pharo Carter, executive director of Climb Higher Colorado, noted that although the parents might be concerned with the test results, there is a need to maintain the system to help students. "Inevitably there will be people who use the scores to push back on the tests," she said. "But we can't get mad at the tests. Getting upset with the test itself is not going to change the outcome for kids." Chalkbeat released charts breaking down the new PARCC results for Colorado students, which can be viewed here.
Education Week published an interactive map showing the type of assessments in each state and the scores in state-mandated mathematics and English/language arts tests given in 2014-15 and in 2013-14 (or the most recent previous year available).
Tomorrow, the Massachusetts State Board of Education will decide if the state will adopt a new standardized test. Students have been taking the Massachusetts Comprehensive Assessment System test (MCAS) for almost 20 years, but a new test would be a hybrid between the MCAS and the Common Core-aligned PARCC test. This "new MCAS" test would be based largely on PARCC, which is designed to measure critical thinking skills. WBUR's Learning Lab explores the route that led to this decision, beginning in 1993, in From MCAS To PARCC And, Maybe, Beyond: A Testing Timeline.
Also worth noting, Alliance President Bob Wise was interviewed on C-SPAN this weekend on the topic of the decrease in high school dropouts and federal education policy, including the reauthorization of the Elementary and Secondary Education Act (ESEA). Watch it here: http://www.c-span.org/video/?400299-5/washington-journal-bob-wise-high-school-dropout-rate. And check out an article by the Alliance's Robert Rothman, published in the Hechinger Report today, about whether or not a new era of education policy is just around the corner.
Categories:
Uncategorized