Daily Dish: Common Core in the #GOP Debate and New Jersey

January 15, 2016 12:31 pm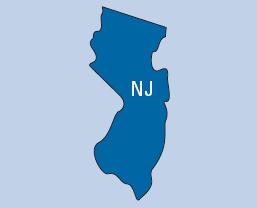 Common Core made an appearance during the Republican debate last night in South Carolina, where Sen. Marco Rubio and New Jersey Gov. Chris Christie both addressed the standards. Vox reports that Rubio took issue with having a leader who supports the standards, saying: "I like Chris Christie, but we can not afford to have a president of the United States that supports Common Core." In response, Christie said "Common Core has been eliminated in New Jersey." This isn't exactly the case.
New Jersey's Standards Review Committee just released recommendations to keep 84 percent of the Common Core standards in place, NJ.com reports. The committee recommended 232 changes to the 1,427 math and language arts standards. "Some of those changes would result in moving a standard — like when students should be able to distinguish long and short vowels — from one grade level to another," the articles says, "Others involve editing the language of a standard to clarify or enhance it, according to the state."
Chief academic officer Kimberly Harrington told the state Board of Education that "We were not looking to develop a whole new set of standards, but rather to improve upon what we had."
The importance of standards is explored in a new report by the Center for American Progress, which set out to "better understand the role of standards-based reform in promoting student outcomes." Using data from the most recent National Assessment of Educational Progress (NAEP), the research resulted in several key findings related to the effectiveness of standards and benefits for students from low-income families, including:
Over the past decade, many states that have not fully embraced standards-based reform have fallen behind, while states that have thoughtfully pushed standards have shown clear gains.
Implementing standards-based reform significantly improved learning outcomes for low-income students in fourth-grade math and eighth-grade reading.
States posting poor results are among those looking to leave the Common Core State Standards, or Common Core—a set of higher academic K-12 standards in reading and math—which were developed and adopted by governors and chief state school officers in 2010.
An overview of the outcomes included the following statement of support of Common Core, given the findings:
"We believe that states should remain dedicated to standards-based reform. The Common Core is the most recent major policy initiative to advance the broader standards-based reform approach. Because of its potential to drive reforms that benefit many students, states should continue their commitment to the Common Core's full implementation and aligned assessments."
Learn more: https://www.americanprogress.org/issues/education/report/2016/01/14/128091/lessons-from-state-performance-on-naep/.
Categories:
Uncategorized