Daily Dish: College Readiness Indicators in State Accountability Systems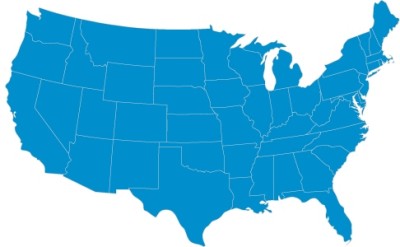 A new study argues that not all states include factors indicating college readiness into their accountability systems. The study, by Achieve, shows that not all states are reporting "the proportion of students who are completing rigorous high school courses, how well students are accumulating credits toward graduation, and whether they're earning college credit while in high school," writes Education Week.
Although previous Achieve studies have focused on which college readiness policies are being adopted by states, this report shifts the attention to student performance in areas that indicate college success. Ed Week notes that "The report argues that states are under less pressure to monitor and improve a robust set of student-performance indicators if they're absent from their accountability systems. If they don't measure factors that most affect students' chances of success in jobs or college, states also lack the information they need to see if their policies are working, Achieve argues."
Ed Week includes a few key findings from the report:
Only 15 states report the proportion of students that complete a college-readiness curriculum
Only 7 states report the proportion of students who are "on track" to graduate
Twenty two states report the proportion who are earning college credit while in high school
Also worth noting, the study discusses that not all states publically report test score data by academic subject and subgroup, even though this data is being collected and shared with federal officials. After the passage of the Every Student Succeeds Act (ESSA), the new federal education law replacing No Child Left Behind (NCLB), the Alliance submitted recommendations to the U.S. Department of Education (ED) on regulation in this area of data reporting. Specifically, the Alliance argues that ESSA guidance should require states and districts to report rates of enrollment, remediation, persistence, and completion of postsecondary education, and to disaggregate this data by student subgroup and diploma pathway, noting the importance of these factors for indicating college success. "These measures provide strong evidence of whether a student graduates from high school prepared for postsecondary education, rather than a prediction."
Learn more about accountability within ESSA (and the differences between ESSA and NCLB) at www.all4ed.org/ESSA.
With the passage of ESSA, states now have the flexibility to retool their accountability systems. Some states are already diving into the process of overhauling systems while the U.S. Department of Education (ED) is figuring out the "ground rules" for school accountability, says Ed Week. The article notes that this preemptive action could create conflict once the ED sets regulations if the retooled state systems do not meet ESSA requirements. The piece gives examples of several states in the process of overhauling systems, including those that may not fit in with the new law. Learn more about the specifics: http://www.edweek.org/ew/articles/2016/03/16/states-rush-to-retool-accountability-following-essa.html.
A piece in the LA Times dives deeper into what is happening on accountability in California. The LA Times reports that the California State Board of Education vote to continue evaluating different kinds of evidence for the state's accountability system. The board is determining the standards for local school measurement that will take effect for the next school year, since ESSA does not begin until the 2017-18 School Year. Read more: http://www.latimes.com/local/education/la-me-edu-school-accountability-california-essa-snap-story.html.
Yesterday, the Senate confirmed John King as U.S. Secretary of Education, with a vote of 49-40. As Politico reports, King will be leading ED through the implementation of ESSA, which was a driving force behind Senate HELP Committee Chairman Lamar Alexander's insistence that President Obama formally nominate King, to allow the Senate to vote on his confirmation. After Obama nominated King, Alliance President Bob Wise applauded the nomination and reiterated the critical role King would play in ESSA.
Wise said: "Dr. King's appointment comes at a critical time as the U.S. Department of Education develops regulations to implement the recently passed Every Student Succeeds Act. These regulations will set the course for education policy for at least the next decade. By going all out in the final months of the Obama administration, Dr. King will be a major figure in determining the success of this epic period for school districts, states, and the federal government in transforming education."