Daily Dish: Closing the Digital Divide to Provide Access for All Students

February 24, 2016 03:39 pm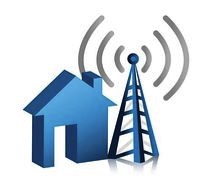 The New York Times tells the story of two sixth grade children who spend each night outside of the local elementary school to connect to the school's free Wi-Fi and complete their homework. The two students do not have internet access at home because their family had to cut back on costs and can no longer afford the service. They now join the ranks of the five million other Americans without access to broadband service at home.
This digital divide creates what is often called the homework gap, separating those who can complete assignments requiring internet access outside of the classroom with those who cannot. The Times article points to several communities that are developing innovation solutions to help bridge the gap, including in Coachella Valley, California, where Wi-Fi-equipped school buses are parked overnight in neighborhoods where many students from low-income families live, to give children access. Coachella Valley Unified School District superintendent Dr. Darryl Adams participated in a segment on digital equity and access on Digital Learning Day from one of the buses, sharing insight into how Coachella Valley accomplished this goal and future plans to provide more students in the district with broadband access outside of the classroom.
During the segment, Federal Communications Commission (FCC) commissioner Jessica Rosenworcel also shared her thoughts on the critical issue of digital equity and why it is so important to close the homework gap. She also touched on how the FCC is working towards this goal through modernization of the Lifeline program. Modernization of the program, which currently provides discounted phone services for low-income families, would include an expansion to broadband services as well. For background on the Lifeline program and what modernization would look like, check out the Alliance's Lifeline fact sheet.
The Times reports that the FCC is likely to vote on the expansion next month. In 2015, nearly 200 school superintendents signed on to a letter urging the FCC to modernize Lifeline to help close the homework gap. "Having access to broadband internet at home will increase connectivity and opportunities for those who play vital roles in the lives of students outside the classroom—parents, guardians, other relatives, and community members," the letter reads. "Lifeline support for broadband service, including wireline and wireless services, will create communities of lifelong learners and support systems that can further raise achievement and success throughout the country."
Show your support for providing students with internet access at home by signing a petition to the FCC at all4ed.org/Lifeline.
The modernization of Lifeline a critical step because even families with internet access are often "under-connected" says a new report by from Rutgers University and the Joan Ganz Cooney Center. An article on the report in the Alliance's Straight A's newsletter notes that "among low- and moderate-income families with home internet access, 52 percent say their connection is too slow, 26 percent say too many people share the same computer, and 20 percent say their internet has been cut off in the last year due to lack of payment." It's no longer about whether or not families are connected to the internet, it's how they are connected, says report author Vikki S. Katz, associate professor of communication at Rutgers University.
The report, Opportunity for All? Technology and Learning in Low-Income Families is available at http://bit.ly/1Wblsxe.