Daily Dish: Breaking Down Common Core Criticism

November 30, 2015 02:25 pm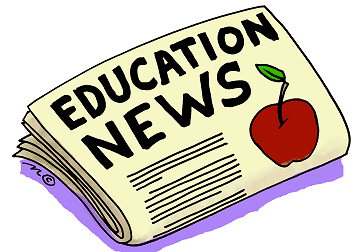 We're back today with several opinion pieces on Common Core, focused on breaking down criticism of the standards.
Massachusetts' decision to create its own test, a hybrid of the state's current test, the Massachusetts Comprehensive Assessment System test (MCAS), and the Common Core-aligned Partnership for Assessment of Readiness for College and Careers (PARCC), was perceived as a "rejection" of Common Core by the state. The New York Times noted the significance of this decision since the state is considered a leader in education reform, and the adoption of Common Core State Standards in Massachusetts was seen as "validation of the Common Core and the multistate test." However, Mitchell D. Chester, Massachusetts' commissioner of education, dismissed this notion that the decision to create a new test is a rejection in a letter to the editor in the Times.
"As the state elementary and secondary education commissioner, I would like to make clear that neither my recommendation to the Massachusetts Board of Elementary and Secondary Education nor the board's Nov. 17 vote rejected Parcc or the Common Core.
In fact, both embraced Parcc as part of the future of statewide assessment in Massachusetts. As the article eventually mentions, Massachusetts will remain part of the Parcc consortium and will include Parcc content in our updated statewide assessment."
Mitchell explains that educators and assessment experts helped to build PARCC over many years, and that students in the state will continue to benefit from that effort.
Walt Gardner's opinion piece in Education Week, Common Core Gets an Undeserved Beating, explores the issues with criticism of the standards. "Criticism of the common core reveals a fundamental misunderstanding of the difference between curriculum (ends) and instruction (means)," says Gardner. In response to those that argue that the standards don't allow for individualized instruction, Gardner details his personal experience designing lessons that enabled students to work according to their individual requirements. "Yes, students are individuals with unique needs and interests," he says, "but I fail to see why addressing these are incompatible with definitions about competency in literacy and numeracy."
An article in Salon by James Goodman dives deeper into public criticism of the standards that are driven by misunderstanding, citing several popular examples of critiques that have gone viral. The piece explains that typically attacks on the Common Core stem from a misinterpretation of a specific standard and the tools used to teach it. The standards require that students gain a deeper understanding of basic concepts, emphasizing the "why" and not just the "how." The public, argues Goodman, sees these concepts being taught in different ways and as a result, "We are alarmed at the representation of something that we see as so basic and elementary in a new and unfamiliar arrangement, and we are outraged when we see a student's work marked down when it appears to be correct." Check out his breakdown of several viral complaints in: You're wrong about Common Core math: Sorry, parents, but it makes more sense than you think.
Categories:
Uncategorized