Daily Dish: Bill and Melinda Gates Address Common Core, Politics, and Education Reform at U.S. Education Learning Forum

October 08, 2015 04:51 pm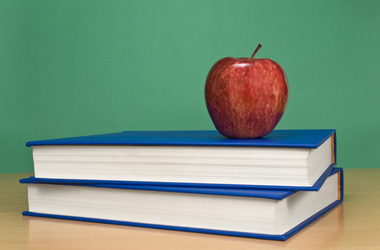 At the U.S. Education Learning Forum yesterday, hosted by the Bill & Melinda Gates Foundation, Bill Gates delivered a major speech on education and the work of the Foundation. In his first education speech in almost eight years, he reaffirmed the commitment of the Foundation to achieve higher academic standards for all students. Here are some highlights from several news sources:
Education Week notes that Gates believes education is headed in the direction of improvement. "I believe we are on the right track," Gates said in his remarks. "For today, and for the coming years, this is our vision: Every student deserves high standards. Every student deserves an effective teacher. Every teacher deserves the tools and support to be phenomenal. And all students deserve the opportunity to learn in a way that is tailored to their needs, skills, and interests."
In his speech, Gates criticized opponents of Common Core, the Washington Examiner reports, saying: "It's unfortunate that many of the attacks against the Common Core have not really focused on what the Common Core is…And in fact, to some degree, have drowned out the facts. We do need to have a system that defines excellence, and that system needs to be very thoughtfully designed…Standards are both about being well designed and setting a very high standard."
At the Forum, PBS NewsHour's Gwen Ifill conducted an interview with Bill and Melinda Gates about their Foundation's influence on public education in the U.S. and the knowledge they have gained in 15 years of supporting reform. When asked about Common Core, Melinda Gates said that she thinks the political pushback was driven by changing too much, too fast, with some states rolling out the new tests too quickly. Check out the short clip below to see her response:
The hour-long segment is available to watch here: http://to.pbs.org/1Oo5yzv
The Washington Post included Bill Gates' explanation that trying to improve education is harder than working on global health issues. "When we come up with a new malaria vaccine, nobody votes to undo our malaria vaccine," he said in the speech at the Forum. "So it's pretty steady progress. Every year is better than the last." However, when you are dealing with 100,000 public schools, Gates noted, politics ensure that changes to the education system are less predictable. The Post writes "Gates said he never anticipated the political pushback to the Common Core from tea party conservatives on the right and progressives on the left. The standards got entangled in national debates over the role of the federal government in public schools, standardized testing and the use of test scores to evaluate teachers, he said." Read the full article for more of Gates' commentary on Common Core.
Alliance President Bob Wise attended the Forum and live-tweeted at the event. Check out his commentary and key points raised from other leaders on Twitter @BobWise48.
Categories:
Uncategorized