Daily Dish: An #EdTech Update for 2016

January 05, 2016 04:25 pm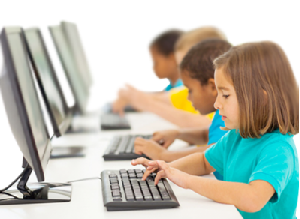 Last month, the U.S. Department of Education released the 2016 National Education Technology Plan. This plan comes five years after the last national education technology plan was released, and now "the conversation has shifted from whether schools should use technology to how it can be used most effectively," Education Week notes. In U.S. Ed-Tech Plan Calls Attention to 'Digital-Use Divide', Ed Week dives a bit deeper into a few of the plan's key components, including the focus on equity.
"The plan draws attention to "what it describes as a 'digital-use divide' between active and passive uses of digital and online content and tools," Ed Week notes. The article highlights how this year's plan addresses the divide of how technology is utilized within the classroom, noting that "the department hopes to see more 'active' uses of ed tech, such as coding, creative media production, design, and collaboration with experts."
There are still major efforts underway to get students connected outside of the classroom. In Alabama, a school district is working to get their students 24-hour internet access by turning buses into "moving Wi-Fi hubs," reports eSchool News. Students are able to work on homework during their bus rides, and the buses may be parked nearby students' homes to give them continued connectivity. The district is working towards a digital conversion and intends to transform their teaching model to incorporate student-directed learning. Read more: http://www.eschoolnews.com/2016/01/05/alabama-district-puts-wi-fi-on-buses/.
And speaking of education and technology, the Alliance's state and district digital learning director Thomas C. Murray shares his insight into What makes a great education tweet? Murray highlights important qualities that effective tweets share, including that they create awareness, are encouraging and inspirational, change the way you think, and bring relevant information to your fingertips.
Be sure to check out the Alliance on Twitter: @All4Ed
Categories:
Uncategorized