Daily Dish: Acting Education Secretary John King Talks Educational Equity Under #ESSA

January 19, 2016 03:30 pm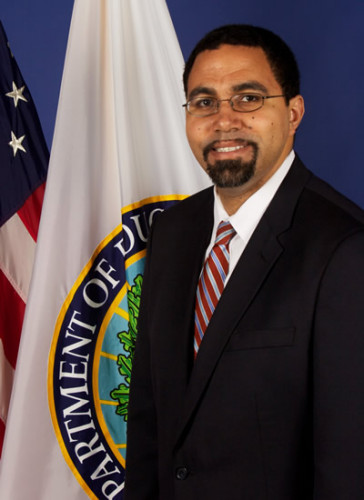 During his first major speech on Martin Luther King Jr. Day, Acting Education Secretary John King discussed the issue of educational equity under the Every Student Succeeds Act (ESSA). As the new law, which replaced No Child Left Behind (NCLB), shifts power to the states, King said "that the federal government retains key authority to ensure equity for all students—and he expects to use it," reports Education Week's Politics K-12 blog.
"ESSA presents a moment of both opportunity and moral responsibility," King said. "There has been much discussion of the new law placing much of the responsibility for students' learning on states…There is a continued role in the new law for the federal government as a backstop to ensure educational quality for all children, a protector of our students' civil rights, and I and my colleagues at the [Education] Department take that responsibility very seriously."
King also addressed the issue of integration in schools, noting that: "Research shows that one of the best things we can do for all children—black or white, rich or poor—is give them a chance to attend strong, socioeconomically diverse schools. We should support innovative, voluntary locally-driven efforts to promote socioeconomic diversity in schools."
When it comes to the implementation of ESSA, Ed Week reports that King "urged civil rights leaders to make their voices heard as states develop new systems for gauging student progress under the new law. He asked them to continue to fight for higher standards, and to give low-income and minority students to their fair share of effective teachers and encouraged them to continue to work to end disparities in discipline practices that lead some schools to punish minority students more often or more harshly than others."
The U.S. Department of Education held two public meetings offering the opportunity for advocates, organizations, and individuals to share recommendations on the regulations to be put forth by the Department as ESSA is implemented. The first meeting was last Monday in Washington, D.C., and the second is taking place today in California. The Alliance's President Bob Wise spoke about the importance of sharpening the focus on traditionally underserved students and the nation's lowest-performing schools at the ESSA meeting last week, a topic that was echoed in King's speech yesterday.
Ed Week notes that King called upon civil rights advocates to weigh in on the details of ESSA implementation, especially when it comes to accountability systems. Under the new law, states will have the flexibility when developing accountability systems, a topic explored by the Alliance's Robert Rothman in his recent article Accountability for What Matters.
This new flexibility could be used to aid underserved students, King explained, saying: "The use of these kinds of new indicators of school success has tremendous potential to advance equity, but that will require the vigilance of parents, of educators, and of the civil rights community as each state creates its system of accountability…Otherwise, these new indicators could serve to mask some of the equity and achievement gaps we are working so hard to close."
Over on Ed Week's Learning Deeply blog, education lawyer Sean Darling-Hammond writes about how ESSA helps realize Dr. Martin Luther King Jr.'s dream of deeper learning for all students. He remarks on Dr. King's thoughts on education and integration, and how deeper learning is "an education that elicits empathy and cross-cultural understanding." Darling-Hammond explores how ESSA creates opportunities for states to "create and support schools that provide the kind of deep learning that children of all backgrounds deserve, all while reducing the racial achievement gap." Read the full piece: http://blogs.edweek.org/edweek/learning_deeply/2016/01/essa_creates_new_opportunity_to_realize_dr_kings_dream_of_deeper_learning_for_all.html