Daily Dish: Accountability and Equity are Hot Topics at #ESSA Hearing

February 12, 2016 02:31 pm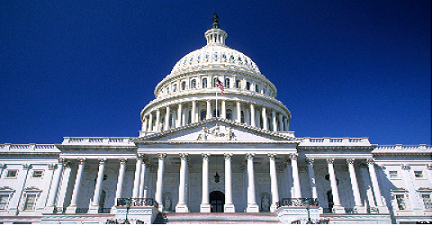 This week, the U.S. House of Representatives held its first hearing on the implementation of the Every Student Succeeds Act (ESSA). In a post A Rocky Road to Regulation of the Every Student Succeeds Act (#ESSA), Phillip Lovell, vice president of policy and advocacy at the Alliance, said that although the passage of ESSA was a bipartisan effort, the "bipartisan gloves are off" now that the focus has shifted to implementation. "House Democrats want the U.S. Department of Education (ED) to hold states accountable for equity. House Republicans want to hold ED accountable for state flexibility," Lovell writes.
In this week's Federal Flash episode, Lovell explained during the hearing, exchanges between committee members and witnesses were "at times fairly heated," noting that if event was any indication, "upcoming hearings on ESSA are likely to be pretty contentious." He noted that equity was a big part of the conversation, with an emphasis on determining the responsibility of ensuring equity, and whether it falls to the federal or state and local level. "This tension between equity and local flexibility will be a continual theme throughout the development of the Department's regulations and the implementation of the new law," Lovell said.
Watch the Federal Flash episode to hear more:
Education Week's coverage of the hearing also included a third perspective in the conversation on accountability, aside from House Democrats and Republicans, of the state and district leaders who testified. According to Ed Week, these leaders were sending the message to put trust in them. "States are not only ready, but we are willing and able to lead," said Joy Hofmeister, Oklahoma's superintendent of public instruction. "Future regulations should focus on providing states with guidance, clarification, and support, not prescription or compliance."
Over the next few months the hearings on ESSA will continue, with Acting Education Secretary John King testifying before the House education committee on February 25, and a Senate hearing likely in early March.  To get up to speed with the new law, check out https://all4ed.org/essa/.
And speaking of King, President Obama announced yesterday that he will formally nominate King for the position of Education Secretary.  Alliance president Bob Wise issued a statement of support for King and shared his thoughts on the importance of his appointment, saying "Dr. King's appointment comes at a critical time as the U.S. Department of Education develops regulations to implement the recently passed Every Student Succeeds Act. These regulations will set the course for education policy for at least the next decade. By going all out in the final months of the Obama administration, Dr. King will be a major figure in determining the success of this epic period for school districts, states, and the federal government in transforming education."