Creating Purposeful Student Centered Digital Learning Environments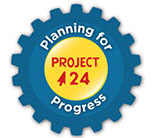 This Project24 blog series post comes from Michael King, principal of Dodge City Middle School in Dodge City, Kansas.
The Alliance for Excellent Education report, "Education and the Economy: Boosting State and National Economies by Improving High School Graduation Rates" provides evidence on economic crisis and how it relates to key strategies in educational reform. Research supports the need to improve graduation rates to change both education and employability. Investing in turning dropouts into graduates will benefit all citizens, not simply students or parents with children in school.  To face these challenges, educational leaders and policy makers must come to grips with how our learning culture is changing.  It is believed we are living at the instant of the greatest change in human communication history. We now have the capability of communicating instantly and globally. This is the time to be engaged in the work of altering the learning spaces and focusing on student centered learning. 
These gears of change aren't about how students learn, or about the pencils, papers, and textbooks. It is about how people are working. People today work with laptops and word processing tools. It is not so much about going to the library or reading a textbook. The workspaces are changing as it becomes possible to conduct research on mobile devices and not necessarily at the school library. It is how students can research the riches of the world as they're stored on the web. This is about the new libraries of consumable text. It is about the new workspaces that have created the possibility of sharing knowledge infinitely. It is about placing the student at the center of obtainable knowledge.
Defining Systematic Change
As a school we began to approach the ideas of 21st Century learning opportunities and technology integration from the prospective of student centered learning. We knew we had to prepare both the teachers and students to enter a new era of learning challenges. This challenge was not so much based on rolling out technology but on the new learning environments that technology would create. We first had to take time in the realignment of instructional practices and to expose students to the needed literacy skills prior to our one to one initiative.  We also knew that we needed to prepare our students to be 21st Century Learners and ensure they were well prepared to enter high school. Students would need learning opportunities that were more hands on, experiential, project based, and aligned with student interest.
These types of learning opportunities would offer students the chance to produce content, analyze information, and build deeper knowledge of complex topics. We also had to define change in large-scale terms. To define systematic change, we constructed the needed data and outlined a planning process that focused on the whole instead of in fragmentation. In other words, we had to foster consistency throughout the building and worked to define this consistency through collaboration, consensus, and team work.
These desires for needed change lead us to our essential questions; What  kinds of engaged learning do we, as a school, see students doing with technology—and more importantly, will our school, as a whole, be willing to view the student as the center of knowledge obtainment? "Do students think that they are being challenged enough?" and "Do teachers engage students in deep learning opportunities?" The response to these questions is how our school went about defining student centered learning as we have set the course for mobile learning opportunities.
Establish a Network of Shared Ideas
The first incremental step in the planning process was to establish a network of shared ideas and resources that included improved instruction, team consistency, professional learning communities and a mechanism to access real time data to make informed decisions for the future. We became "tra-digital" as we moved from hard copies to digital artifacts of information sharing, collaboration, resource consumption and creation. Mobile learning devices were required for every teacher meeting. Teacher in-services were held on how to use technology as means of idea sharing through real time collaboration.  A Wikipedia roadmap of shared ideas to systematic change became the foundation of that process. Social networking through the use of our school wiki became the mechanism in which we shared resources and ideas.
Expose Teachers and Students to New Technology
The second incremental step was to establish student exposure to the new technology prior to full implementation. This incremental step included the selection of electronic learning applications and an iPad for teacher pilot program. To ensure that all students were exposed to the learning tools, we decided to create two required elective classes. The elective classes would be project based where students would be exposed to a curriculum that would transition into common core skill sets of problem solving and creative writing. Teachers in both of these electives were selected based on their desires to teach in a mobile learning environment and their willingness to attend extensive in-services on how to integrate (iApp) software applications as a daily part of their instruction. We also implemented Google apps into the learning environment to allow students to use social networking tools in our connect labs. Students are now blogging their journals into future digital portfolios.
The third incremental step was to address the ideas of student centered learning by starting with the student first. Student centered thinking became the foundations of our action plan that would enable us to instinctively develop the essential drivers to systematic change. In other words, we knew that the traditional frontal delivery of content would not work in a digital learning environment. We made a commitment as a school to district goals by identifying the four foundational characteristics that are directly associated with the creating student centered digital learning environments. We identified four specific characteristics to student centered learning in terms of accountability, facilitation of instruction, the development of a consistent set of literacy skills and learning design.
Learning Accountability
The first and most prominent characteristic in student centered learning that was identified was learning accountability. We knew to be successful in a digital learning environment we had to shift the responsibility for learning from the instructor to the students. We identified learner-learning accountability as using authentic performance assessments as a part of the learning process. Student centered learning accountability means that teachers will need to become more data informed rather than data driven. To accomplish this target, we restructured our advisory classes to teachers as an advocate. During advocacy time, students are provided guidance to collect artifacts of learning and set individual learning goals that are to be presented at a student led conference.  The first characteristic of student centered learning included clarifying learning goals and providing the student with control of his or her learning. This meant that the processes and purposes of assessment needed to shift from a highly summative method of assessment of assigning grades to include more time in constructive feedback that assist students with levels of improvement.
Facilitators of Learning
The second characteristic in student centered learning that we identified were instructional methods that facilitate the learning process. To extend these types of instructional practices into a digital learning environment would be our next target as we continue to prepare ourselves for a one to one initiative in January of 2014. As a school we had to identify key characteristics in instructional practices that moved away from a frontal approach to instruction. These new instructional methods would need to shift the role of the instructor from givers of information to facilitators of learning. To facilitate the learning process would require teachers to work along side of learner as an overseer of the growth and development of each student. We had to find ways where teachers and students would become  partners in the learning process. To facilitate learning also meant that teachers would need to provide higher frequencies of meaningful and appropriate feedback by scaffolding student task. We defined facilitated instruction as a means of providing students with collaborative learning opportunities while engaging them in guided or independent practice. Each year we strive to close the gap on the frontal delivery model of teaching and transition in the direction of learner-centered environments.
Identification of Literacy Skills
The third identified characteristic of student centered learning was our focus on the identification of literacy skills as these skills are deeply embedded in the new standards and in all subjects.  A special literacy committee, made up of our content leaders, was formed for the purpose of constructing a foundation for literacy skills that will be taught by all teachers in all disciplines. These are the literacy skills of reading, writing, speaking, reasoning, and the use of technology. We recognized that students will need to be taught the value of setting up their own personal learning environments. In order for students to set up personal learning they will need skill sets that include the ability to read and interpret media, to reproduce data and images through digital manipulation, and to evaluate and apply new knowledge gained from digital environments. To date we have identified three literacy foundational skills under each discipline and are developing instructional scripts for teachers to follow. The scripts will be developed one at a time and then practiced universally throughout the building by all teachers.
Teacher as a Designer of Learning
The fourth and last characteristic that we have identified in student centered learning is a provision for students to engage in authentic task. This last characteristic will be defined and practiced as each teacher in our school becomes a designer of learning. To design learning means using technology to assist students in engaging in authentic task where they are the content providers as teachers facilitate literacy skills. Just recently we have developed a lesson plan template that supports the teachers' thinking on the learner-centered classroom and places the student at the center of knowledge obtainment. Within the next two years we hope to be able to design authentic tasks that are assessment based using the rigor and relevance model. These will be the instructional strategies that include being able to activate the learning process without influencing student choices. Giving students a greater sense of their own responsibility for their learning becomes learning accountability.
Ten Tips to Avoid Roadblocks
It is important to note that we have encountered many roadblocks along the way and anticipate many more. Some of these roadblocks were due to the need for change within our district, and some are related to available resources and in one's ability to adapt to a systematic plan of action. How we have met these challenges is in our ability to consistently follow our ten points of action responses that include:
Stay the course of districts goals by recognizing what you have control over and what you do not have control over.
Be resourceful and innovative by seeking open doors of opportunity to create 21st Century learning opportunities.
Think outside the box and make adjustments to best fit the situation for advancing newly developed technology.
Involve teachers in the decision making process allowing them to construct universally what can be accomplished by the majority.
Establish strong communications and protocol prior to each new initiative that fits within a well developed plan.
Keep it simple.
Prioritize and establish one initiative at a time.
Never be judgmental and approach every situation within the initiative with the thought of support.
Always operate with an open agenda; never work behind the scenes to push personal agendas.
Always keep the welfare of every student at the forefront of every decision.