Core of the Matter: What Students Want and Need from Their Communities: High Expectations, Support, and Accountability (#CoreMatters)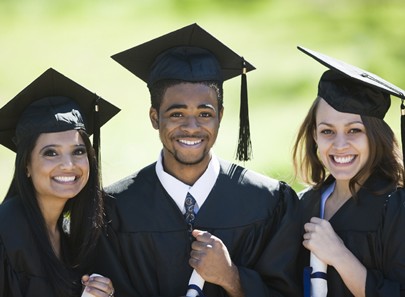 When a young, African American man—speaking as a panelist at the White House Initiative on Educational Excellence for African Americans Summit at Jackson State University in April 2014—was asked what young men of color need from their community in order to be successful in life, he replied, "Have high expectations for us, give us the support we need to meet those expectations, and hold us accountable." For me, his words resonated as clearly as a bell. Often times, we adults don't believe that our young people want to be pushed harder. But here, sitting among five other young men, this scholar asked us to go against our conventional wisdom and demand more of him and his peers.
His profound request stuck to me, especially as I contemplate how the Common Core State Standards can be best used as a means of closing opportunity, achievement, and equity gaps. In his Core of the Matter blog entry from May 20, 2014, Dr. Christopher Edley wrote, "[Common Core State Standards] provide a baseline or foundation with which we can build advocacy and accountability for narrowing disparities in opportunity and achievement." But he adds that the way in which the Common Core is implemented will be a significant factor (or potential deterrent) in achieving our excellence and equity goals.
With the creation and subsequent adoption of the Common Core, more than forty states increased the expectations for their young people, saying they want them to be college and career ready, with an increased sense of ownership over their learning, and a stronger command of both academic content and its practical application.
How then do states go about the business of giving them (and those charged with educating them) the proper support and resources they need in order to be successful while holding them accountable for meeting the goals in a way that best assures our collective success? Already, several states and school districts are leading the way by providing students with well-trained teachers and educational leaders who are knowledgeable about the standards and who have the pedagogical and content expertise necessary to teach our students effectively as well as relevant learning opportunities and non-academic support essential for their success.
Kentucky plans to connect its teacher professional development with the Common Core by using its teacher effectiveness evaluation system as a guide for the individual teacher's professional growth plan.
Maryland is providing its educators with the professional learning opportunities and the time to share and become competent in the best practices necessary to meet the learning needs of its students through state-wide educator effectiveness academies and its Blackboard Learn website.
Sanger Unified School District in California is at the beginning stages of implementing Linked Learning in an effort to provide its students with robust, relevant learning opportunities where they can see their classroom-based learning applied in the context of real life.
Recognizing that the best curriculum and highest standards in the world cannot possibly fill the gaps created by mental or physical illness, a lack of stability at home or within the community, food insecurity or other issues related to poverty, the Long Beach Unified School District in California is working to provide students with non-academic support that speaks to their social-emotional needs as well as their overall health and wellness. The plan, called the North Long Beach Initiative, will include a partnership between governmental and non-governmental entities to provide health care services on school campuses; promote healthy eating practices and options for students; focus attention on providing a safe school environment; and increasing counseling opportunities and mentoring programs for ALL students.
Going back to the young scholar at Jackson State University, the nation must hold its young people accountable for their learning. Only they can show up to school, pay attention in class, do their assignments, and engage in their own learning. Educators must also be held to account for their role in students' academic success. But accountability cannot end there. There must be shared accountability for everyone who touches a child's life and education. Parents, community members, and policymakers (elected, appointed and career) must also take ownership of the collective responsibility to ensure that students and educators have everything that they need to build young scholars who are college- and career-ready.
The young scholar was bold and courageous in his candor. Will the nation's response be as bold and courageous? His future—and that of his peers all across this country—relies on the answer to this question being a resounding YES!
Tina Dove is a senior policy associate at the Alliance for Excellent Education.