Core of the Matter: What Does an Equitable Classroom Look Like? (#CoreMatters)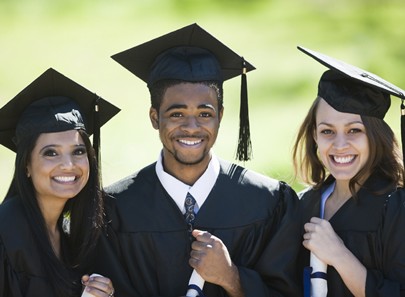 The following blog post is another in the Alliance's "Core of the Matter" blog series focusing on the implementation of the Common Core State Standards and struggling students. It was written by Nancy Gardner,  a National Board Certified Teacher and Senior English at Mooresville High School in Mooresville, North Carolina.
---
Several years ago, my teaching colleagues and I used alternative texts for struggling students. For example, we would read Mary Shelley's Frankenstein in our honors classes, while our regular classes read a simplified version. Not only were these texts much shorter in length, but the syntax and vocabulary were not as challenging. (The font was even bigger). We thought this was differentiating instruction and helping students—but it actually hurt them by widening the gap between those who could, and those who couldn't, master critical reading skills.
But all that changed once my colleagues and I were introduced to the Common Core State Standards (CCSS).
The standards require that students master complex texts, with difficulty increasing at each grade level. This means no "easier" texts for struggling students. We have shifted our focus toward helping all students acquire the necessary literacy skills, meaning we needed more intentional teaching to help students master them. Now, in all classes, we might spend time on a very complex passage of Frankenstein. We identify difficult vocabulary and work to define those words in context. We might discuss how one word alters Dr. Frankenstein's character, how setting impacts theme, or how point of view affects narrative. Students hone their critical reading skills by learning to dig into text, a skill that carries over into other content areas, thus creating support for all students.
Under former state standards, teachers focused on content knowledge more than skills. Not only is this problematic for struggling students, but it also proved challenging for transient students coming to a new school from another state with different standards. They were either left to repeat—or miss altogether—significant parts of the curriculum. But with CCSS, the emphasis is on skills students need to be successful after high school. The standards ensure everyone's exposure to the same rigorous, relevant, and vertically aligned standards, thus eliminating gaps or redundancy in learning. Now I don't have to start the year reviewing the skills my students might have worked on during the previous year.
For most of my teaching career, students and teachers believed that English/ Language Arts teachers were responsible for teaching reading and writing standards. If a student ended up in an honors or Advanced Placement (AP) social studies or science class, critical reading and writing were emphasized because they were part of the AP tests, but other classes focused less on these skills.
In previous years, state standards were also based more on the "what" than the "why." For example, in North Carolina, ninth graders learned literary terms, while seniors "covered" British literature. But the focus was on specific books, essays, and poems—not the skills required to read and think critically or write and speak analytically about a number of topics.
Since CCSS literacy skills also address social studies, science, and other technical subjects, all teachers must focus on helping students develop the same skills, increasing students' opportunities to acquire them. We work on problem solving, critical reading, text-based writing, use of logical arguments, and precision of language and form. Students have multiple opportunities to practice the same set of literacy skills. This not only levels the playing field between "honors" and "regular" students, but it helps them understand the purpose of their education, regardless of where they go after high school. I often tell my students that reading a manual about putting together a lawnmower would be challenging to me, but I can do it because it takes some of the same critical reading skills required to read Shakespeare!
This cross-discipline focus on literacy skills makes learning relevant and engaging for all students because they practice and use the same skills in different content areas. All of us are now responsible for helping students refine the same skills. For example, social studies teachers require students to justify Jackson's actions during the "Indian Removal Act" of 1830. Middle school science teachers ask students to decide which body system is "most important" and then write a claims-based essay to support their opinion. Teachers encourage analysis of multiple perspectives instead of just one view, and students must cite evidence to support their claims, not just provide emotional responses.
The CCSS have done so much to push students' learning and teachers' teaching. It begs the question: Why are we fearful of standards that support teachers and prepare students for life after high school? Is it the word "common?" Common really translates to equity for all students. It feels like teachers are doing a better job reaching and stretching all of our students, so embracing the rigor and relevance of these standards is a necessity. After all, don't we want all students to be ready for the demands of college and career?
Nancy Gardner is a National Board Certified Teacher with twenty-nine years of classroom experience who teaches Senior English at Mooresville High School in Mooresville, NC. She is also a teacherpreneur with the Center for Teaching Quality, serving to connect, ready, and mobilize North Carolina teachers.