Core of the Matter: We Actually Do Have to Teach Everyone (#CoreMatters)

December 02, 2014 11:03 am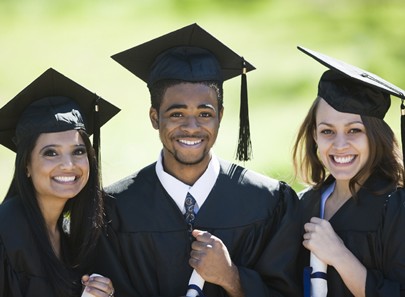 The English Language Arts (ELA) Common Core State Standards (CCSS) for speaking, listening, reading, and writing present a framework that places literacy within content-area learning. These new rigorous expectations for what students know and can do are meant to complement the knowledge demands within a subject area. Accordingly, these standards emphasize a shared responsibility for advancing students' literacy proficiencies across subject areas. However, improvements in literacy instruction and performance at scale are unlikely without the creation of a strong, visible, transparent common culture of literacy practice. This has proven to be a key challenge in American high schools.
For more than fifty years the realities of students' reading difficulties and secondary school teachers' lack of preparation to address them have been well documented. "Fifty years ago kids who figured it out graduated, while the others went to work for General Motors. Now we actually do have to teach everyone. We don't have a magic wand to make a change in teacher capacity or to ensure that teachers are able to lead productive discussions," said Catherine Snow, Patricia Albjerg Graham Professor of Education at Harvard's Graduate School of Education.
Although the ELA CCSS do not define how teachers should teach, we know a great deal about what works. Effective teachers engage students in the use of literacy and reasoning practices within subject areas, frequently check for students' understanding and learning, and provide support for students to practice new literacy skills.
Until recently, few states had yet to develop coherent policies and structures to support, scale up, and sustain high-quality literacy instruction throughout the K-12 system. As a result, the need for remedial reading appears to be the most serious barrier to college degree completion, according to reports by the National Center for Education Statistics. Even as workforce demands for advanced literacy skills increase, the literacy performance of seventeen-year-olds on the National Assessment of Educational Progress (NAEP) has remained flat. More than 60 percent of middle and high school students scored below the "proficient" level on the 2013 NAEP; large numbers of low-income and minority students read below basic.
Now, with a common set of expectations for students' literacy performance, states have an opportunity to develop comprehensive literacy plans to enable all students to attain the standards. Six states—Georgia, Louisiana, Montana, Nevada, Pennsylvania, and Texas—are taking the lead in implementing  comprehensive birth-through grade twelve literacy plans targeting low-income students, students with disabilities, and English language learners. Beginning in 2012, these states received a federal Striving Readers Comprehensive Literacy (SRCL) grant award to fund local school districts, with priority going to those serving the greatest percentage of disadvantaged students. The districts are working to increase literacy proficiency levels of their students to meet college- and career-ready standards, and they are employing specialized techniques targeting literacy instruction and interventions to meet their students' needs.
This work is enormously complex. Advancing literacy education requires states and districts to align standards, instruction, and resources and develop strategies to identify and address systemic gaps in literacy instruction and development across the grade spans. The issue of equity and educational opportunity is closely tied to how well a system creates optimal conditions for continuously improving teaching and learning. The highest-performing systems in the world are those that allocate educational resources more equitably among advantaged and disadvantaged schools and invest in building professional capacity. In the United States this has not been the general case and, as a result, economic disadvantage significantly impacts student achievement.
The SRCL states are beginning to tell a different story, citing a number of positive trends in literacy instruction and outcomes. Texas SRCL districts achieved double-digit gains in the percentage of students passing the state grade five and grade eight reading assessments. Results also show increases in the percentage of students passing the high school end-of-course writing assessment and declines in the percentage of students identified for special education. Other states report similar increases in proficiency rates on state reading assessments and growth in students' vocabulary development and reading comprehension on a range of standardized measures. Pennsylvania administrators are assessing the quality of learning environments in relation to students' engagement in discussion, reading, and writing as part of content-area learning. Classroom observations using a standard protocol show increases in teachers' use of research-based literacy practices along with improvements in students' engagement in deeper learning. What is notable about the progress made by the SRCL states is that literacy improvements occurred during a time when the poverty rates within their community skyrocketed since the 2008 recession.
The goal of improving the literacy achievement of the nation's young adults is achievable. Through the CCSS, states now share common expectations for what students need to know and do when they graduate. Of equal importance, education systems must work to ensure that evidence-based practice is common practice—that it is not just for the fortunate few, but for all students.
Mariana Haynes is a senior fellow at the Alliance for Excellent Education.