Core of the Matter: Using the Common Core Speaking and Listening Standards to Take the Classroom Experience to a Broader, More Authentic Audience (#CoreMatters)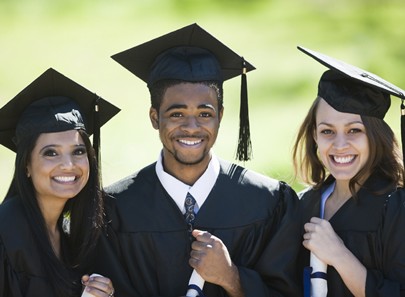 The following blog post is another in the Alliance's "Core of the Matter" blog series focusing on the implementation of the Common Core State Standards and struggling students. It was written by Rod Powell,  a National Board Certified Teacher from Mooresville High School in Mooresville, North Carolina.
I'm always searching for ways to make my classroom more meaningful for my students, particularly those from low-income families and those of color. I've seen the need to go beyond simply transmitting information to my students. My students must learn how to learn. In a rapidly changing, technology-fueled world, it is not enough for me to play the role of the traditional teacher, imparting my knowledge. I have to be a coach who helps my students manage rapidly changing information, jobs, and social conditions. My students, in some ways, are wise beyond their years. They understand the evolving numbers game centered on performance on standardized tests and are hungry for a classroom that has meaning and relevance.
In my history classes, previous academic standards tasked my students with memorizing the basics of history such as causes and effects, chronology, and lasting impacts. But their learning stayed in the classroom. I constantly searched for ways to bring this historical learning to an authentic meaningful level for my students. The Common Core State Standards (CCSS) offer a defined, yet flexible, means for me to do just that.
Contained within the CCSS in English language arts, the Common Core Speaking and Listening Standards provide students authentic ways to express their learning. Specifically, the standards
structure ways for students to craft messages appropriate to a particular purpose, audience, and task;
use digital media to enhance understanding, reasoning, and interest in a message; and
offer ways to investigate how speech can be used in a variety of contexts and tasks and how to display a command of formal English when indicated or desired.
I've written previously for Core of the Matter about my implementation of the Common Core Speaking and Listening Standards. I plan to continue and improve my work this year as I teach a new elective course, Contemporary Law and Justice, to students in grades 9–12. I'm sure I'll be challenged by widely varied abilities, maturity levels, and socioeconomic backgrounds. But this course will examine a variety of relevant topics that could directly impact the lives of my students, particularly those from low-income families and those of color. Issues such as school vouchers, minimum wage battles, urban uprisings, the Confederate flag controversy, police brutality, all of these topics could have direct bearing on the day-to-day lives of my students.
The CCSS offer a gateway into authentic and relevant examinations of all of these issues and more. In a frantic social media, my students are bombarded with information blasting from many sources. I think it is essential that they filter this noise and come to reasoned conclusions. Many of these loud messages seem aimed at those who traditionally lack skills in measuring these messages. My students need to be challenged in school to evaluate these often strident messages with content from other sources. Before they decide on a course of action as an active participant in the community, career, or college, they need to weigh information from diverse sources into a perspective that understands and acknowledges competing opinions and viewpoints, skills the CCSS demand of them.
For example, by emphasizing critical reading, use of logical arguments, and use of language and form, the CCSS provide an excellent guide for structuring a lesson on the voices and messages of the school voucher fight winding its way through North Carolina courts. My students will examine points of view in this issue, noting the themes, main points, language, and appeals to emotion or intellect used by both sides. The CCSS offer an organized means to analyze the ways authors use the meaning of words and phrases in their respective messages. These lessons will be invaluable as my students craft their own responses or messages through social media.
To make the classroom experiences of my students even more authentic and timely, I will have them share their classroom learning with a broader world outside of my classroom. I plan to work closely with the Common Core Speaking and Listening Standards, focusing on the following areas:
engaging in collaborative discussions with diverse partners;
utilizing diverse sources of information in varied formats in discussions;
evaluating information presented by those engaged partners;
strategically using a wide variety of digital media; and
adapting communication to a variety of contexts and tasks.
In lieu of traditional formal research projects, my students will create podcasts as final products using the Common Core English/language arts standards as a base. Podcasts will be an authentic and individualized method for students to share their research findings and conclusions. I want my students of color and those from low-income families to showcase their learning for the college, career, and civic communities by building authentic learning resumes.
Engaging with social media platforms also offers students from low-income families and students of color an authentic tool to connect with broader audiences as they learn in class. Students from low-income families and students of color can explore relevant Twitter hashtags and chats (#educolor, #edchat, #blacklivesmatter) to monitor discussions about current events. They can converse with adults and teachers in relevant fields (like teacher Jose Vilson @TheJLV, sociologist and researcher Pedro Noguera @PedroANoguera, and North Carolina Teacher of the Year James Ford @JEFordNCTOY) or with civic leaders and politicians about issues that might impact their immediate futures.
When paired with educational technology and thoughtful use of social media, the CCSS offer deep avenues to connect with wider authentic audiences of peers and adults. More importantly, this pairing lays the groundwork for success after high school graduation as my students enter the community as informed voters seeking the truth, join the workplace as lifelong learners who can adapt to changing conditions, and enroll in postsecondary education as critical thinkers who can make sense of rapidly evolving schools of thought.
What a great way to provide equity to all students.
Rod Powell, M.Ed. is a National Board Certified Teacher from Mooresville High School in Mooresville, North Carolina. He currently teaches tenth grade American History. You can follow him on Twitter at @RodPowell.