Core of the Matter: Using Common Core Electives to Spark a Love of Reading (#CoreMatters)

September 30, 2014 11:29 am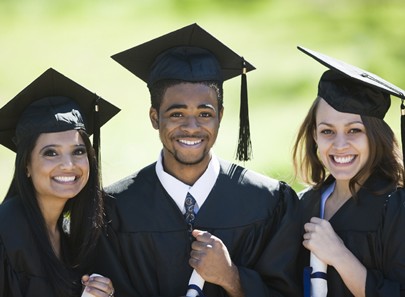 The following blog post is another in the Alliance's "Core of the Matter" blog series focusing on the implementation of the Common Core State Standards and struggling students. It was written by Nancy Barile, an English language arts teacher at a low-income urban high school in Massachusetts for the last twenty years. 
When I became a teacher at the age of 35, I chose to work in a low-income urban school because I felt strongly about the need for educational equity. I believed that all students could achieve—and achieve at the highest level. At the high school where I have taught English Language Arts for the past 20 years, over 80% of the students receive free or reduced lunch, meaning they live at or below the poverty level. A large number of these students are English Language Learners.
Early on, there was a great deal of disparity in course offerings and rigor at my school. While we had strong Advanced Placement and honors programs, students in lower-level classes were often short changed in their learning experience. For example, instead of reading Hamlet, they read Hamlet the Comic Book.  It was perfectly acceptable to turn in a mere paragraph for a writing assignment—and that assignment was most likely a prompt such as, "How Does This Make You Feel?"
When Massachusetts implemented its Curriculum Frameworks in the late 1990s, the educational landscape at my school changed for the better, and the adoption of the Common Core in 2010 continued that work. The goal was for all students to experience rigorous and challenging curriculum that would prepare them for life after high school. Of course, students would be tested on how well they were able to meet these standards.
As an ELA teacher, I faced several challenges:
Many students did not own books and did not enjoy reading;
Many students lacked fundamental skills in writing and had difficulty with proper grammar, punctuation, and spelling;
Many of my students were English Language Learners and struggled with second-language acquisition; and
Most importantly, poverty impacted nearly every aspect of my students' lives, especially their academic performance.
One of my first steps was to try to create engaging and effective curriculum that would help them learn to enjoy reading and improve their critical thinking skills. I thought back to when I was a teenager. I loved to read mysteries— maybe my current students would, too?
So I created an elective called "Mysteries." Now my students read, write, watch, analyze, and solve mysteries. With book budgets frozen, I turned to Donorschoose.org to get high-interest, suspenseful books like The Babysitter, The Killer's Cousin, Buried, and Acceleration, which my students devoured. In fact, one student, Jose, told me that I got him "in trouble" because he couldn't stop reading See Jane Run in his math class.
In this class, we also study the films of Alfred Hitchcock and hypothesize, based on evidence, "Why the Birds Attacked." We study "New England Murder Mysteries," evaluate sources, weigh evidence, and decide whether Lizzie Borden and Albert DeSalvo (the alleged Boston Strangler) were innocent or guilty. We write synthesis essays exploring the Pamela Wojas Smart murder case and determine whether justice was truly served. Because of this elective, my students have become more engaged learners who pay attention to details and work to support their claims.
Next, I created a Film and Writing elective designed to provide students with writing experiences that connect them to the Common Core. After watching Spike Lee's Do The Right Thing, students compare and contrast excerpts from speeches by Martin Luther King, Jr. and Malcolm X. They explore social criticism after watching Falling Down. Using Mean Girls as a catalyst, students tap into their creative problem-solving skills to fix the issue of high school cliques. They research the 1970s context behind The Warriors and complete a historical analysis, which allows them to connect to and understand history in a truly meaningful and enjoyable way.
I use this elective as a fun and exciting means to reach my students and help them meet the standards of the Common Core. These students have an opportunity to explore rigorous curriculum and gain the skills and dispositions that will truly make them college and career ready.
But I realized something was missing from these courses. My students still weren't reading for pleasure—and I wanted so much for them to experience that joy of sitting down with a good book just for fun. So I decided to create an independent reading program. I turned to Donorschoose again to stock my classroom library with some of the greatest young adult literature ever—books like Blake Nelson's Recovery Road and Girl, and titles that boys especially loved, like Sharon Draper's Tears of a Tiger and Carl Deuker's Night Hoops and Gym Candy. When Maria, a reluctant reader, tweeted last weekend that she was "reading Recovery Road—the best book ever," my heart swelled! And just today, Isabelle, a sophomore, stopped me on the way out of class. "Ms. Barile," she said. "It's so weird. I used to hate reading. But now I LOVE it!"
Educators who teach in low-income schools face enormous challenges in their quest to implement the Common Core and create educational equity for their students. We need more funding, early-intervention programs, smaller classes, and targeted resources. The impact of poverty on education cannot be ignored, and the burden and blame cannot solely be placed on the shoulders of teachers. Until we work to lift children out of poverty, no educational reform can ever be successful. But in the meantime, I will be doing my part to help level a very uneven playing field.
Nancy Barile (@nancybarile), a National Board Certified Teacher, has taught English language arts at Revere High School in Revere, Mass., for 20 years. She advises the Culture Club and Future Teachers Club and is an adjunct professor at Emmanuel College. A CTQ Collaboratory member, Nancy won The Kennedy Center/Stephen Sondheim Inspirational Teacher Award in 2013 and serves on the College Board.