Core of the Matter: Taking a Closer Look at Common Core Test Results (#CoreMatters)

October 06, 2015 09:53 am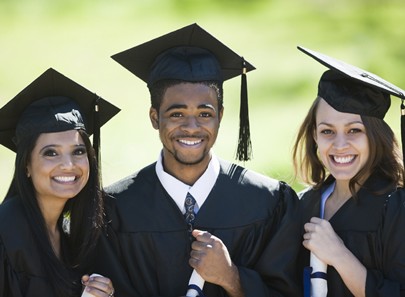 Over the past few weeks, the education world has been watching anxiously as states have released scores from new assessments that measure students' performance against standards for college and career readiness. The results in many cases are low and confirm what observers suspected: in California, 44 percent of students met or exceeded standards for English language arts (ELA), and 33 percent met or exceeded standards in mathematics. In Connecticut, 55.4 percent of students met or exceeded the standards in English language arts, and 39.1 percent met or exceeded the standards in mathematics.
It's important to remember that these are the first results from new tests developed by the Smarter Balanced Assessment Consortium, one of two groups of states that have developed assessments aligned to the Common Core State Standards implemented last year. (Results from states involved in the other consortium, the Partnership for Assessment of Readiness for College and Careers (PARCC) will be released later this fall.) These tests measure some abilities that most previous tests have not tapped, like the ability to think critically and solve extended problems. And, unlike previous standards, the performance standards are intended to be aligned to expectations for college and careers. Some observers have compared these results to results on previous tests to suggest that student performance "dropped," since students attained higher rates of proficiency on previous tests. But the two sets of results cannot be compared, because these new tests measure different things from earlier tests and the performance standards also are different.
Nevertheless, the scores show that states, districts, and schools have work to do to ensure that all students graduate from high school ready for college and careers. This is particularly true for students of color and students from economically disadvantaged homes. The results reveal that the achievement gaps that long have plagued American schools remain. In California, for example, while 53 percent of students who were not from economically disadvantaged homes met or exceeded the standard in mathematics, only 21 percent of economically disadvantaged students attained that level.
As a recent study by Bill Schmidt, a professor of education at Michigan State University, and his colleagues finds, the achievement gaps in large part reflect gaps in opportunities to learn challenging content. Higher-income students are more likely to have access to higher-level mathematics, which enables them to use their knowledge to solve complex problems, the study finds. And, the study finds, while the differences in opportunities to learn are a world-wide phenomenon, some countries, such as Sweden, are much more equitable. Thus these opportunity gaps are not inevitable.
The Common Core State Standards are aimed at making classrooms more equitable by holding all students, regardless of their background, to the same expectations for learning, expectations matched to the requirements for college and careers. As states, districts, and schools continue to implement the standards, achievement levels are likely to rise.
Educators certainly believe that. In a webinar the Alliance for Excellent Education hosted on September 9, Marti Shirley, a mathematics teacher at Mattoon (Illinois) High School, Anitra Pinchback-Jones, the principal of Rainier View Elementary School in Seattle, and Lorretta Holloway, the interim vice president in the division of enrollment and student development at Framingham State University in Massachusetts, all acknowledged that initial results would be low because schools had in the past focused primarily on basic skills. But they also said the new tests truly reflect the knowledge and skills all students should demonstrate, and that they are helping teachers improve instruction to help students attain those competencies.
The good news is that the test results themselves provide tools to help educators reach that goal. In the San Jose (California) Unified School District, for example, the district found large gaps between white and Hispanic students in third-grade reading and seventh-grade mathematics, two key benchmark grades. In response, the district is piloting early literacy resources and stepping up professional development for elementary teachers to use novels and an online literacy learning program. For middle school teachers, the district is piloting new resources in algebra classes and providing a two-day training for all algebra teachers.
Throughout the state of California, the results are driving resources to students who need additional support. The state assessment is replacing the Early Assessment Program, which the California State University (CSU) system has used to identify eleventh graders who are not yet prepared for first-year college classes. These students are eligible to enroll in classes in twelfth grade that will accelerate their progress and ensure that they are ready when they enter CSU campuses.
In Connecticut, meanwhile, state officials are planning to examine the practices of schools that showed success on the new assessments to draw lessons on how they can support other schools. Bloomfield High School, for example, a school that had been in "turnaround" status for years, substantially outperformed the state average in ELA—67 percent of Bloomfield's students met or exceeded the standard. State officials said that Bloomfield and New London High School, another turnaround school that registered high scores on the new assessment, could serve as models for the rest of the state.
These examples show that, while testing has become hotly controversial in recent years, the results from tests can provide important information to help schools improve student performance. There is quite a ways to go, but these initial test results can point the way forward.
 Robert Rothman is a senior fellow at the Alliance for Excellent Education and author of Fewer, Clearer, Higher: How the Common Core State Standards Can Change Classroom Practice. You can follow him on Twitter at @RobertR.