Core of the Matter: Stemming a "Rising Tide of Mediocrity" with College- and Career-Ready Standards (#CoreMatters)

December 15, 2015 04:03 pm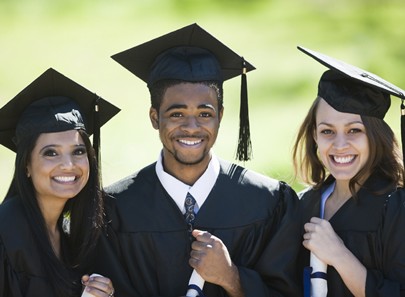 The following blog post is another in the Alliance's "Core of the Matter" blog series focusing on the implementation of the Common Core State Standards and struggling students. It was written by Dr. Lillian Lowery, former Maryland State Superintendent of Schools. In January, the Alliance will launch a new blog segment focusing on the Every Student Succeeds Act and its implications for traditionally underserved students. Watch this space for upcoming posts from that new series.
By Dr. Lillian Lowery
"Our nation is at risk. The educational foundations of our society are presently being eroded by a rising tide of mediocrity. If an unfriendly foreign power had attempted to impose on America the mediocre educational performance that exists today, we might well have viewed it as an act of war. . . ."
—from A Nation at Risk, the 1983 report from President Ronald Reagan's National Commission on Excellence in Education
During the fall of 2015, states and the U.S. Department of Education announced student performance results on annual state assessments and the National Assessment of Educational Progress (NAEP), also known as the Nation's Report Card. As predicted, many states did not see the same levels of proficiency that they had experienced on previous legacy assessments and there was a national dip in NAEP scores as well. State and local education leaders cautioned the public about the impending results and their role as a "reboot" of baseline data from new assessments. But, the reality of assessments based on more rigorous standards and curricula has communities questioning the new performance results and the standards from which those results evolved. The adoption and implementation of the Common Core State Standards (CCSS) across many states have been identified as the reason for the shift in student performance.
With the CCSS as an area of focus, I reiterate how these college- and career-ready standards were developed and why they matter. The clarion cry for the CCSS can be heard in the sentiment expressed in the introductory passage from the 1983 A Nation at Risk report. During the 1990s, state government and business leaders, recognizing the skills and knowledge that high school graduates needed to thrive after high school, began a national discussion about educational standards that adequately prepare students for success. Then in 2009, the National Governor's Association and the Council for Chief State School Officers worked in tandem to develop common standards that clearly delineate what students are expected to know and be able to do to have a chance at accomplishment in college and careers.
The CCSS delineate basic proficiencies that all students must have to flourish in any classroom or profession. The CCSS focus on conceptual reasoning, analytical thinking, and problem solving and provide a framework for teachers and students that is research-based and benchmarked against the highest-performing states and countries. During my tenure as the chief state school officer in Maryland, I visited many classrooms and spoke with many teachers. Their most salient request was for sufficient time to implement the standards and for more professional development before being held accountable for teaching and learning results. These teachers wanted to be thoughtful about studying, exploring, and examining the CCSS. Significantly, the majority of the teachers shared that by focusing on critical thinking, problem-based learning, and conceptual engagement, the standards made individualized learning skills more portable year-over-year and across the curricula, which benefitted students' acquisition of sustained knowledge.
Although Maryland's statewide proficiency scores on the new Common Core-aligned PARCC assessments in English language arts and mathematics did not yield the high percentages of students being proficient (on grade level) or exceeding grade-level proficiency, that was not the case in Maryland's Harford County Public Schools. Harford County students demonstrated high levels of student performance. In fact, students in Harford County were ranked first or second in reading among school systems in the state. Harford County students also scored higher on the PARCC assessments than they had on the old state tests. County officials attributed this to a strong curriculum and comprehensive professional development to support teachers' understanding and implementation of the standards.
Admittedly, we are seeing a resetting of performance levels of our students as they adjust to more rigorous and individualized teaching and learning. This resetting, however, is temporary. What is most exciting is to walk into classrooms and observe students working individually or in small groups to solve problems in as many ways as possible, engaging in evidence-based discussions supported by facts, and enjoying learning. Classrooms in which the curricula are grounded in college- and career-ready standards like the CCSS compel students to take more ownership of their learning as they explore concepts and apply newly-acquired skills to real-life problems.
We know this is working, and we need only look to Maryland's next door neighbor, Washington, DC, for evidence. Our nation's capital is a prime example of how building a culture of high expectations for teachers and students through the implementation of rigorous academic standards can make a beneficial difference. In October 2015, news headlines heralded, "District of Columbia's NAEP Scores Show Sustained, Significant Improvement, Outpace the Nation." Along with a visionary educator evaluation system that includes a major focus on classroom instruction and professional development and the recruitment of talented teachers and leaders committed to making a difference in the lives of children, Washington, DC, adopted and implemented the CCSS and complementary assessments. By infusing the rigor of the standards across the curricula at every level, the District achieved the biggest gains of any state on the NAEP fourth-grade reading assessment.
The CCSS and other rigorous research-based standards have begun to turn the "rising tide of mediocrity." It is imperative that we educate our students, this nation's future, by preparing them for the opportunities that await them. Engaging students in learning that challenges them to think, solve problems, question, and create new beginnings is our responsibility. We cannot shy away from that responsibility as we reset the bar of high expectations. The CCSS set the level of quality that ensures that every child succeeds.
Lillian Lowery, Ed. D., served as Maryland State Superintendent of Schools from July 2012 until September 2015.