Core of the Matter: School Supplies, Facebook and the Common Core (#CoreMatters)

September 02, 2014 01:00 pm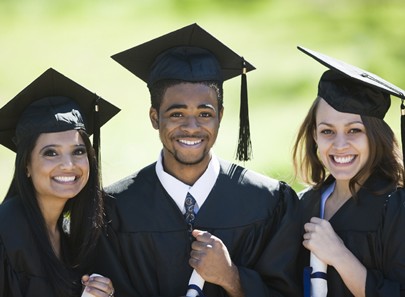 I was the fourth one in line. Standing directly in front of me were two moms that were obviously out shopping for school supplies. It is that time of year. Three-pronged folders, marble notebooks, some pens, a few book covers, a handful of binders, and some loose leaf paper was what I could see. What struck me most was how similar school shopping must have been twenty years earlier when that mom's mother or father had taken her to the local store for back to school shopping. It struck me how as much as things in education seem to change; some things often remain the same. I began to ponder what year those teachers and schools were preparing those kids for. Were those the necessary materials that today's third graders, the class of 2024, needed to be ready for college or a career upon graduation?
That's about when it happened. The one mom turned to the other and after some initial small talk said, "Do you think the school will be teaching all that Common Core stuff this year?  I saw some real bad stuff on Facebook about it this summer. I heard that it's this new crazy style of teaching."  Anxious for the other mom's reply I heard something along the lines of, "Yeah, I think they have to. I'm pretty sure the president said they have to. I saw this post about how kids can't even do math homework anymore because it's this crazy new way to add and stuff. Why can't they just do it like we had to?"
Wrestling with my inner conscious, I felt compelled to give a brief mythbusters session on how incredibly off their understanding was on every aspect, but knew it probably wasn't my place. After a few moments, I simply said, "Are your kiddos excited for school?"  They both responded in relatively typical fashion.  Having been a school administrator for eight years, I had asked the question hundreds of times and would almost always get a response along the same lines; the kids were sad to see summer end, a bit nervous, but excited for a new year. Like any parent, these moms simply want what's best for their children; a school where kids feel loved and cared for, where teachers give their all, where kids are pushed to reach their full potential, and there are high expectations for all. As a parent myself, I want the same for my own children.
I felt the need to apologize and I did. "I need to apologize to you."  Both moms looked at me quite puzzled.  "I've been in education for my whole career, with the majority of that being at the administrative level. In overhearing your understanding of the Common Core, it's evident that we don't do a good enough job sharing the what, how, and why we often do what we do in our schools. I encourage you to check out what Common Core is really about and who ultimately makes the decision as to what gets taught in your children's school. I'm sorry that we as school leaders haven't done that. We need to better communicate with you."
I left the store saddened – sad that those moms were getting the information about their own children's education…from Facebook; often the modern day version of a gossip column. I was saddened by the misconceptions; saddened that the lives of our kids, the future foundation of our nation, had become a political football.
After a few moments of discouragement, I thought about all the incredible work I've been seeing across the nation. Work that's now enabling teachers to personalize the learning for every child in their classroom; not the one-sized-fits-all approach of twenty years ago. Work where teachers are utilizing real-time data to make instructional decisions on the fly, based on the individual mastery levels of each child. Work where schools have developed a systemic approach to curriculum, instruction and assessment, with a differentiated approach of professional learning to help teachers thrive.
It's easy to reflect and think back on what was; easy to reflect on 'how we did it', yet forget that the same era had few, if any home computers, phones where one's finger had to manually turn the dial for every number, and TVs, that had eight channels and maybe even color. "What was" isn't always what could, no less should be. With all my years in public education, what I do know, is that it's our job to prepare today's students for their futures — not our past. Every child in the nation, regardless of in which house or state they live, regardless of gender, race, or how much money their parents earn, deserve just that.  It's this premise — one that has been put through a blender by media, political circles, and misinformed stakeholders — that is the foundation of the Common Core State Standards. Never before have expectations been higher. Never before have states collaborated at such high levels to show that a third grader in one state is just as valuable as one in another and how each child deserves the same high levels of opportunity.
As our nation's children head back to school, let's ensure that the mom at the soccer game, the dad at the grocery store, or the child sitting in algebra class, have a clear understanding of the what, the why, and the locally decided how of why we do what we do in our schools. This includes those expectations – or standards – that we strive for all of our children to reach so that ultimately, they will be prepared for whatever may come their way.
Together we are better for the children that we serve.
Resources:
Common Core State Standards 101
Myths vs. Facts regarding Common Core State Standards
What Parents Should Know about Common Core State Standards
Common Core Standards in Your State
Frequently Asked Questions about Common Core State Standards

Tom Murray is the State and District Digital Learning Policy and Advocacy Director at the Alliance for Excellent Education.