Core of the Matter: Raising Expectations for Students and Communities (#CoreMatters)

September 08, 2015 12:02 pm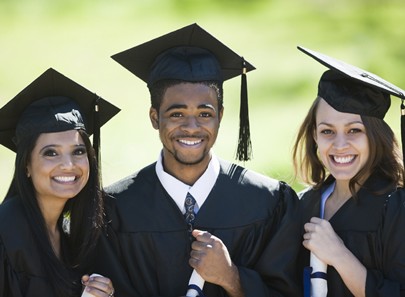 A new school year has begun, a time filled with excitement, anticipation, and expectations for the year that lies ahead. But for far too many students, particularly those from low-income families and those of color, the start of school brings yet another round of discouragement and frustration as they encounter coursework for which their previous schooling has not prepared them adequately. These students expect little from this new school year because their schools expect little from them.
Coinciding with students' return to school is the release of results from new higher-order assessments aligned to college- and career-ready standards that every state administered last spring. The trifecta of predictably lower scores on more difficult assessments measuring heightened academic expectations threatens to reinforce already deep-seated student and public frustration.
More than 50 million students will attend public schools this year—almost 15 million in high schools alone—and the majority will be students of color and students from low-income families. These students no longer represent a minor percentage of the K–12 student population. These students are the K–12 student population. Failing to address their educational needs means depriving much of a generation of Americans of the potential for college and career success which is so critical in a twenty-first-century economy. Consequently, we have a moral obligation to hold all students to high standards and meaningful expectations—like those outlined in the Common Core State Standards (CCSS)—regardless of a student's race, socioeconomic status, or address.
Mapped to the expectations of colleges and employers, the CCSS lay the foundation to make sure all students graduate from high school with the skills and knowledge they need to succeed. The CCSS ask more of our students, pushing them to solve problems, analyze information, think critically, and explore content more deeply.
Parents and communities of color have high expectations for their children. Unfortunately, the majority of families of color do not believe that schools share those expectations. According to a survey conducted by the W.K. Kellogg Foundation, 60 percent of African American families believe education is not improving for their children. Similarly, the most recent PDK/Gallup poll of Americans' attitudes about the public schools finds that 68 percent of African Americans and 68 percent of Latinos believe that half or less of public school students are receiving a high-quality education. Furthermore, when PDK/Gallup asked respondents to grade their local schools, only 23 percent of African Americans and 31 percent of Latinos gave their community's schools As or Bs.
"[R]egardless of their socio-economic [sic] status, blacks are concerned about their children's education and doubt that schools will educate their children," La June Montgomery Tabron, president and CEO of the W.K. Kellogg Foundation, writes in an article for the National Urban League's 2015 State of Black America report. "[I]f we want black children to have opportunities to succeed, we must intensify efforts to address the root causes of the education, health, housing, and wealth disparities that their families face."
Ms. Tabron is right. While our schools must set high expectations for all students, it would be naïve to have these high hopes without also providing schools and students the resources and specific types of support they need to succeed. Currently, students of color are more likely to attend highly segregated schools where most of their peers live in poverty, and school districts that serve the highest percentages of these students often receive significantly less local and state funding. Meanwhile, high schools that serve predominantly students of color and students from low-income families have the least experienced teachers and fewer counselors and their students have limited access to rigorous course work and advanced level classes. Higher expectations for all students requires ensuring that all schools have high-quality teachers, top-notch counselors, adequate funding, and community support.
Additionally, schools must engage parents in the implementation of these more rigorous educational standards because parents want to be involved. In an NBC News State of Parenting survey, 53 percent of parents said they need a better understanding of the skills and benchmarks schools expect their children to master each year. Among parents of color specifically, 65 percent said such information would enable them to participate more actively in their children's education. Fortunately, school districts such as St. Vrain Valley Schools in Colorado, Jefferson County Public Schools in Kentucky, and Charles County Public Schools in Maryland have purposefully involved parents in the implementation of the CCSS. These districts have sponsored information sessions to answer parents' questions and gather their input, developed publications to inform parents about the standards and implementation process, and even created videos of teachers demonstrating strategies and techniques parents can use to help with homework and support their children's learning at home.
As schools welcome students back for a new year of learning, they must open their doors to parents and community members as well and include them in the process of increasing the rigor and relevance of the course work students receive. As the Core of the Matter has noted previously, districts cannot implement the CCSS successfully without the participation and support of parents. Consequently, schools must initiate more communication with their students' families and communities to explain and discuss major issues including why the new standards are so important to preparing students for success, how the new assessments assist the learning process, and what support is needed to align a student's aspirations with academic achievement.
Parents and communities of color want information and involvement. They want to support their children's learning, and they are not giving up on these students. The Common Core does not give up on these students and neither should we, and that means not giving up on the Common Core.
Bob Wise is the president of the Alliance for Excellent Education and former governor of West Virginia. You can follow him on Twitter at @bobwise48.