Core of the Matter: Personalized Learning for Our Students and Teachers (#CoreMatters)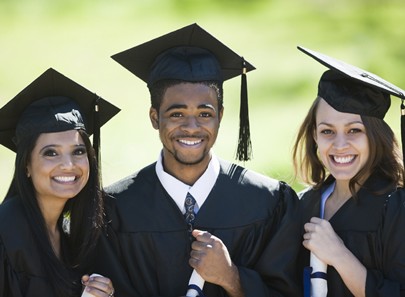 From 2008–10, I taught fifth grade in south Phoenix, doing all that I could to help my students master state standards and deepen their learning to be prepared for college and beyond. In terms of scope and execution, it was unequivocally one of the hardest challenges with which I have ever been tasked. They were right at the precipice of shifting from elementary to secondary education, and the range of skills with which my students came to me were extremely stratified. Some were making plot inferences about a novel, while others were having trouble phonetically processing the words to even read a paragraph. Some could use equations to tackle complex math problems, while others were still counting addition and multiplication problems with their fingers. My school served K–8 students, increasing the transparency of what my students were supposed to know down the line, so I often worried how to serve them.
The students in my district were not unlike many Title I urban districts—more than 90 percent students of color, more than 90 percent eligible for free or reduced-priced meals, large populations of both English Language Learners and special education students, and a population that was highly transient. Clearly, getting all my students to a similar level of mastery was a challenge in and of itself, which was only exacerbated when new students would enter my classroom after having been taught under a different set of standards and expectations. Yet the students were resilient. When high expectations were set for them, they rose to the challenge in impressive ways regardless of their limitations. Sadly, not all students are being asked to rise to the same challenge across the country. Even more disturbing is the fact that teachers are not either.
I left the classroom in May 2010, just before the Common Core State Standards (CCSS) were publicly announced and later adopted by more than 40 states, covering more than 90 percent of students in the country. While I did not have the benefit of teaching under CCSS, I remember how I felt when I first heard about it. At its core, CCSS was a brilliantly simple idea—ensure that a fifth-grader in Florida knows the same things as a fifth-grader in Arizona. Even more persuasive, these standards were clearer, fewer, more rigorous, and designed to ensure all students were college and career ready. It made perfect sense to my colleagues and me after witnessing many situations where students were coming in and out of our classrooms lacking fundamental skills, which made it difficult to cultivate critical thinking and problem-solving skills that could promote deeper and richer learning. With the implementation of the CCSS throughout the country, we have a chance to redefine how all of our students can succeed, regardless of where they live or what their learning background is, and to ensure this is being done consistently throughout the country.
However, if we are serious about improving standards for all students, we need to be equally vigilant about giving teachers the tools and development they need for ongoing training.  We need to make sure they are continuously supported and receiving the same type of personalized learning we would want for our students, which means we need to change the culture of professional learning.
Professional learning was not something I remember fondly. Often we were told what needed to be done, but never how to do it. We were often told about tools that existed to engage students, but not how to transform our teaching to deepen their learning. There was no thought that teachers vary in their needs and skills, that there's a spectrum. Truly, what was lacking was properly designed, and well-executed, personalized teacher development. This was disproportionately happening in school districts like mine, making it harder to reach our highest-need students. If we expect teachers to deliver tailored and personalized learning for our students, then, by pure logic, the very same should be offered for our teachers. The question then is how can schools ensure teachers receive high-quality professional learning aimed at assisting the proper implementation of the CCSS, especially for our high-need students? There are not always easy answers in education, but there are certainly places to start. The Digital Monograph Series by the Alliance does a great job of offering perspectives on what high-quality professional learning looks like, how to design professional learning communities, and how to make better use of  time for both teacher development and student intervention.
Teachers need to be involved in their own personal professional learning. Their voices, their experiences, their skills should be the launching point so that professional learning is not something done to them, but by them. Additionally, teachers should be interacting, collaborating, and building content to share in their professional learning sessions instead of sitting and listening to someone else speak. Sessions should result in something tangible that can be used the very next day and in the building of a community where their voices are heard and utilized.
This is not a wildly innovative concept. If we want to change the way students learn, we need to change the way teachers teach. The best way to aid our struggling and most underrepresented students is do what has always worked—give them a dedicated teacher who is well-supported. If we want to reach all of our students, and increase their learning, we must help all of our teachers learn how to reach them.
Roby Chatterji is the Digital Learning Intern at the Alliance for Excellent Education and a former teacher for Roosevelt Elementary School District in Phoenix, Arizona.