Core of the Matter: New Opportunities for Success for Native Students (#CoreMatters)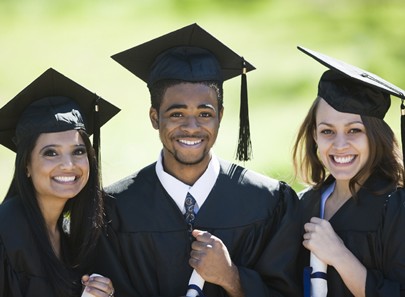 For five years, an Oglala Sioux child flourished in school on the Pine Ridge Indian Reservation in South Dakota.  Teachers labeled her gifted, a leader, and confident in every subject.  The student was proud of herself, her heritage, and her community.  Then, for reasons beyond her family's control, she and her family abruptly relocated to Washington, DC.
She entered her new school mid-year feeling academically confident and secure, ready to make friends and continue to be a leader.  She soon discovered, however, that students in rural areas react differently to various activities and societal pressures than students in cities.  She noticed her initial struggle to answer questions as quickly and competitively as the other students, confused by the aggressive shouting of an answer to get attention.  She often went home frustrated, unable to understand why her peers acted in particular ways regarding classroom behavior and peer-to-peer interaction.
In addition to cultural challenges, she began to realize how lost she was academically.  State assessment results placed her as one year and four months behind in math, reading, and writing.  Where she was once a leader, gifted, and confident, she was now being told that she was not appropriately prepared for fourth grade.
Her new school offered the basic remedial supports, but since she was already suffering from identity and confidence issues, her family opted to invest in outside tutoring to help her meet grade level goals by the end of the school year.  Through commitment, determination, and persistence, the student successfully completed her first year and passed assessment tests with a proficient rating in all areas.  Although her current curriculum lacks the cultural relevancy of her heritage – a critical component for both the educational and psychological development of Native students – her confidence in academics is re-developing, and she is becoming a leader again.
This story is not unique and is seen just as often in high school.  Low academic performance, lack of motivation, and crippled self-confidence is common among Native students due to social and emotional issues, especially in situations where the students are outside their cultural homes.  The picture is complicated by high mobility, with Native families often changing schools within one academic year.  When changing schools, not only must students get used to a new place, but they must also translate the pedagogies and standards of achievement from their old school into those of their new school.
To combat these challenges and close the achievement gap, all schools should embrace a set of standards that articulate the knowledge and skills students need and that are clearly recognized and understood by educators in other schools, districts, and states. The Common Core State Standards (CCSS) do precisely this. They are guidelines to structure equitable education among all students.  They provide essential tools for teachers, students, families, communities, and businesses to make progress toward academic success and provide consistency in learning for all students, regardless of where they live, which provides equity in assessing Native students.
Moreover, the Common Core standards allow tribal communities to determine the curricula and tools necessary to meet the standards through encouraging the incorporation of local culture, philosophy, and language – elements that research has shown to be essential in the success of Native students.
For example, the Pueblo of Jemez in New Mexico, in partnership with the National Indian Education Association (NIEA), utilized implementation of the CCSS as a tool to bring the community together and craft curricula that respects Native culture and linguistic needs.  In conjunction with the New Mexico Public Education Department, they collaboratively developed and pilot-tested a professional development strategy to assist districts and teachers in effectively implementing CCSS.
First, town hall meetings and listening sessions were held throughout the state to foster a shared vision and responsibility surrounding education so that parents, tribes, and school leaders understood the benefits of the standards.  Then, the partners hosted professional development trainings for teachers and school leaders.  Beyond basic instruction about the CCSS, the trainings helped participants incorporate culturally-relevant pedagogies and expand instructional methods to include local histories, languages, and cultures.
The partners created a system for public, charter, tribal, and Bureau of Indian Education school staff and leaders to share best practices and lesson plans as well as a combined calendar to share and communicate ongoing Common Core training, implementation, and assessment support among all educators within the Jemez Valley schools.
In this way, the citizens of Jemez Valley made education relevant to their community – a process that Common Core enables and encourages – and efforts translated into better prepared students and increased academic outcomes.
It is the successes like that of Jemez that give me hope that the CCSS will provide an academic avenue so that other Native students will not face the insecurities that the Oglala Sioux child faced when transferring schools.  Such changes will ensure that Natives will not only succeed in their early years, but also through high school and into college and careers.
Diana Cournoyer is program manager at NIEA.