Core of the Matter: Majority of Americans Support the Common Core, They Just Don't Know It (#CoreMatters)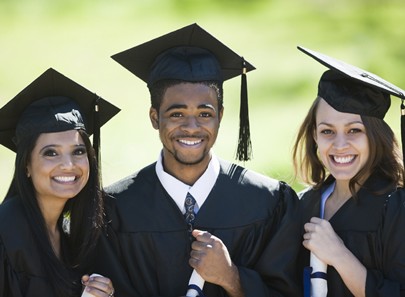 In the nearly twenty years I have spent writing about education, few issues have sparked as much debate as the Common Core State Standards (CCSS). Yet, when I hear detractors criticize the CCSS, I have to ask: Why is it unreasonable to set high expectations for every child, regardless of that child's background, race/ethnicity, or home address?
Too often, a child's zip code dictates the quality of education he or she receives. But the Common Core offers all students a set of consistent standards to prepare them to succeed in college and a career. The standards are designed to build students' critical thinking and reasoning skills, encouraging them to analyze and interpret content instead of simply memorizing a collection of facts. That is the type of education I want my children to receive, and I am not the only person who feels this way.
A recent national survey conducted by the Leadership Conference Education Fund (LCEF) finds that 97 percent of Americans believe that "students need to be able to think critically and apply skills to the 'real world' to be successful after high school." Furthermore, 92 percent believe that "where a family lives, how much money they make, or their race or ethnicity should not determine the quality of education that a child receives."
Similarly, 85 percent of the survey's respondents believe the United States "needs consistent standards to help ensure higher expectations for students." Nearly three-quarters of respondents, meanwhile, believe that "all states [specifically] should have the same standards at each grade level in math and English so students have to meet the same expectations no matter where they live."
If you ask me, that sounds a lot like the Common Core. The CCSS ensure that all students receive the skills and knowledge they need to succeed in college and life, no matter where they go to school.
When the LCEF survey asked specifically about the Common Core, approximately half of the respondents said they support it. What accounts for the disconnect between the percentage of Americans who support high standards and the percentage who support the Common Core specifically? A basic lack of awareness. One quarter of Americans say they still never have heard of the Common Core! Among people of color, meanwhile, that lack of awareness is even more evident—37 percent of African Americans and 33 percent of Hispanic Americans say they never have heard of the Common Core. That divide is meaningful given the overwhelming support that parents of color give the Common Core. (A separate survey
conducted as part of the NBC News State of Parenting Poll finds that more than two-thirds of parents of color support the Common Core. Additionally, educators who are implementing the CCSS—many of them parents of school-age children themselves—also express strong support for the standards, particularly as a means for providing traditionally underserved students with an inroad to academic success, as documented in the Alliance's Common Core and Equity Digital Monograph Series.)
Incidentally, half of all respondents to the LCEF survey also believe "U.S. schools are not being held accountable specifically for the performance of students of color." (A recent report from the Alliance shows that, in fact, several states have overlooked the performance of student racial/ethnic groups in their accountability systems.) By providing all students with a universal set of expectations, the Common Core offers the potential for equalizing educational opportunity for all students.
Clearly, the majority of Americans believe schools need a comprehensive set of high standards that transcend geography to ensure that all students, but particularly low-income students and students of color, receive the education they need to succeed in college and a career. It's time to stop debating the merits of the Common Core and recognize that the CCSS are exactly what Americans want, no matter what you call them.
Kristen Loschert is the senior editor/writer at the Alliance. She has devoted her career to writing about education issues for policy and advocacy organizations, associations, think tanks, and the mainstream media. You can follow her on Twitter at @KLoschert.