Core of the Matter: Lessons One Teacher Learned About the Common Core (#CoreMatters)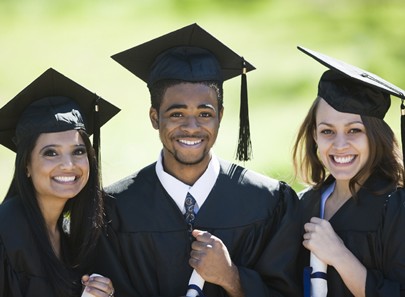 "Instructional Update." That was the simple, understated agenda item in our Wednesday afterschool faculty meeting that would come to represent a tremendous change. This was my first introduction to the Common Core State Standards—not as a news item, not as a political talking point, not even as a report from a respected education non-profit. It was a routine agenda item.
In 2010, Georgia adopted these rigorous, college- and career-ready standards, along with forty-five other states and the District of Columbia. According to our assistant principal, the ninth-grade teachers at the metro-Atlanta high school where I taught algebra and special education would begin teaching a new state curriculum based on the standards that fall.
Initially, the announcement of the new standards felt like just another thing we were asked to implement. However, as we huddled together and reviewed the new Georgia algebra curriculum based on the Common Core standards, those apprehensions quickly dissolved into excitement.
These standards were everything we'd heard they would be. There were fewer of them. They were much clearer and more straightforward. They were obviously more rigorous, challenging us and our students to engage with the content at a much deeper level than ever before. No longer would we race through a list of inch-deep/mile-wide standards while teaching simple tricks and algorithms that students could master without fully understanding the algebra.
We collectively noticed a change in our students' learning and engagement with the content that fall. Our students were critically and collaboratively learning and communicating about algebra! I will never forget the day my students were debating the differences between linear and exponential relationships using real-world examples such as phone payment plans and annual bank interest rates.
Although our district and state initially struggled to adequately prepare us in that first year of implementation, the implementation process has never been an indictment of the actual standards. In fact, the "common" part eased some of the initial challenges we faced. When we needed materials or had questions about the best way to teach a standard, we could simply Google it and pages of resources from teachers and experts across the country would instantly be at our fingertips.
Finally, our students were held to the same high expectations as their peers across the country. This was particularly meaningful to them given most were English language learners, had learning disabilities, and/or were eligible for free or reduced-priced lunches, all of whom have historically been held to lower expectations. The fact that they would be held to the same academic expectations as their more affluent peers inspired us to work even harder to ensure they had the same opportunity to achieve as any other student in this country.
Given the excitement happening in my classroom, I was shocked to learn of the controversy surrounding the new standards. What could possibly be controversial about something so beneficially transformative? As I listened to the rhetoric and criticism, I noticed there was a lot of misinformation and little discussion of the standards themselves or their impact on teaching and learning.
So as the storms wage around the Common Core and as politicians and pundits retreat to their ideological corners, I have two simple challenges to anyone who is unsure how they feel about the Common Core. First, learn what the Common Core State Standards are. You cannot possibly support or oppose something about which you are unfamiliar.
Second, read the actual standards. Read the math standards and see what I first saw before the debates started. Read the English language arts standards and decide for yourself what you think outside of the political talking points.
As you read the standards, ask yourself this simple question: Is there anything here that a child I care about should not be expected to learn and do? If the answer is "no" (as I suspect it will be), then ask yourself this: Should every student in this nation be held to these expectations?
This time, if your answer is "no," then please ask which students should not be held to these high expectations? What do they look like? Where do they live? Why do they deserve anything different than what you would have for the student you care about? If your answer is "yes, all children deserve this high bar," then we are on the same page.
Joshua Delaney is a policy intern at the Alliance for Excellent Education and former metro-Atlanta high school algebra and special education teacher.