Core of the Matter: Keeping Up the Pace with Common Core (#CoreMatters)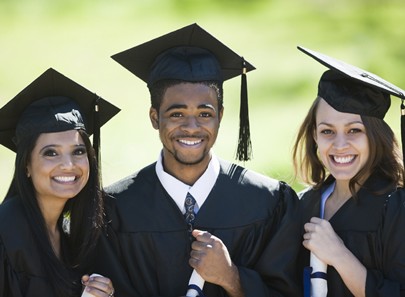 The following blog post is another in the Alliance's "Core of the Matter" blog series focusing on the implementation of the Common Core State Standards and struggling students. It was written by Erica L. Williams, a Math Instructional Resource Teacher at John Hanson Middle School in Waldorf, Maryland.
---
The development of the Common Core State Standards (CCSS) is not this country's first attempt at redefining excellence. From the industrial revolution to the first walk on the moon, we have strived to become global leaders by developing nationwide pioneers. Now, with new educational standards, the question is will these ambitions last? Will our desires to nurture generations of critical thinkers withstand the harsh realities of political agendas, societal pressures, and the economic twists and turns that often influence educational reform? Within the walls of schools across America are vibrant hues of hope that I believe will flourish only if we prepare to face the challenges that come with transforming decades of aspirations into reality.
What challenges require the most attention to ensure that the Common Core State Standards produce college- and career-ready young adults? We cannot expect our students to be global leaders until we first recognize the impact our previous efforts have had on their ability to succeed. Historically, we have developed curriculums that focused on skills, formulas, procedures, and templates. While these tools are important, they create an imbalance in the development of innovators and lifelong learners. Although the intentions were great, we left children behind because we taught them how to do things but provided limited opportunities for them to discover when or why they should do them.
The Common Core State Standards represent a mindset shift because they define what students should understand and be able to do. The challenge lies in closing the gaps between what the expectations were in the past, and what they are now with the CCSS. This takes transparency on the part of school districts.  School districts will need to get into the thick of it by embedding opportunities to develop curriculum, instruction, and interventions to address the gap between what skills our students have acquired in the past and what knowledge they'll need to gain in the future. These opportunities should transform planning meetings and professional development into ongoing collaborative work sessions attended by both classroom teachers and school administrators.
At least a year or two prior to full implementation of the standards, I spent countless collaborative planning sessions with middle school classroom and resource teachers unpacking Common Core standards for grades six through eight in order to be comfortable with the language and expectations embedded in the CCSS. These sessions covered everything from defining vocabulary within the language of the standards, to giving teachers a chance to practice the skills themselves. We also analyzed Common Core State Standards from previous grades to track concept development and then reviewed our previous spiraling curriculum to pinpoint where our students were in the learning process.
Teachers recognized some overlap in learning objectives within their grade levels, but concluded that for the most part we previously did not require the depth of knowledge now embedded within the CCSS. Our forty-five minute planning meetings became full blown work sessions as we analyzed resources and discussed instructional strategies that would best meet the needs of all of our students. This was, and still is, a necessary process, not an event, because it takes time. Here in lies another challenge—developing long-term goals when society often demands immediate solutions.
Educators are natural planners. They keep the end in mind and work backward, strategizing how they will facilitate the journey for their students. But even educators stumble when they are blindsided. It is therefore important that we set realistic goals based on gaps in expectations so that there are long-term supports in place for our students and teachers. We have to allow our students time to grow as thinkers. Quick fixes won't get us where we need to go. Although media experts and political officials may rely on summative data to justify educational reform, many educators find formative assessments to have a much greater impact on their day-to-day instruction.
This year, we have focused more on identifying entry levels, analyzing learning progressions, and designing opportunities for students to track their progress in meeting objectives. When planning for each of my small math groups, I list and categorize students' current levels of understanding before brainstorming ways for students to gain a deeper understanding of concepts embedded within the Common Core State Standards.  I want my students to see the fluidity in math concepts, not just the procedures for solving an equation. I challenge them to think, connect, and apply so that the see themselves as lifelong learners gaining essential skills and knowledge along the way. It is this focus on growth that allows me to look beyond the finality of state assessments, and celebrate the gains of the future mathematicians, entrepreneurs and forensic scientists that walk the halls of our school each day. These are my long-term goals.
Of course we want to be globally competitive, but if we don't establish a healthy pace along the way, our ambitions will look more like the choppy steps of a fatigued athlete instead of the natural strides of a confident leader.
Erica L. Williams is a Math Instructional Resource Teacher at John Hanson Middle School in Waldorf, Maryland.