Core of the Matter: Increasing Investment in Our Students— Where the Fight Truly Is (#CoreMatters)

October 20, 2015 02:50 pm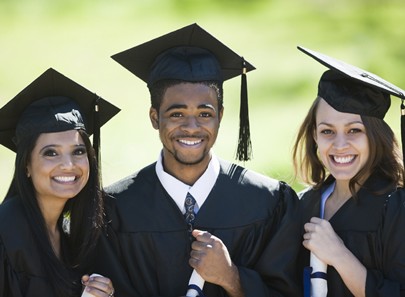 The following blog post is another in the Alliance's "Core of the Matter" blog series focusing on the implementation of the Common Core State Standards and struggling students. It was written by Wade Henderson, president and CEO of The Leadership Conference on Civil and Human Rights.
For far too long we held our students to expectations that were far too low. We spend millions every year in college remediation because we have failed to build and support the K–12 education system that our students deserve. We lose more than a million high school students to dropout every year because we fail to make education the eye-opening, life-changing, engaging practice that it should be.
And this is particularly true for our students from low-income families, students of color, our students with disabilities, and our students who are learning English as a second language. A report by Education Trust released this year found that the highest poverty American school districts receive about $1,200 less per student than the lowest poverty American school districts. The report's findings on racial and ethnic disparities in funding are even more outrageous: districts with the fewest students of color receive about $2,000 more than districts serving the most.
This lack of investment translates to completely different experiences and opportunities for these students. One quarter of high schools with the highest percentage of African American and Latino students do not offer Algebra II, according to data from the U.S. Department of Education. One third of them don't offer chemistry. Nearly half of American Indian and Native Alaskan high school students don't even have access to the full range of math and science courses. African American and Latino students make up nearly 40 percent of high school students, but make up only 27 percent of students enrolled in at least one Advanced Placement class.
Too many students are getting not only a different education, but a substandard one.
This is the reason civil rights groups are so heavily invested in protecting and promoting high and consistent academic standards and, most importantly, pushing for states to make the smart investments and provide the right support that would eliminate inequities in both inputs (funding, teacher quality, books, science labs) and outputs (academic achievement and graduation).
Surely, if states were going to raise standards, they would have to invest more aggressively in making sure students could meet the standards?
Well, it's never quite that simple. States still are underinvesting in public education, even though they've made this massive change in standards and assessments. State funding of public education dropped dramatically after the recession in 2007–08, but despite the economic recovery of the past few years states still have failed to reinvest in a way that would offset the post-recession cuts. According to the Center on Budget and Policy Priorities, thirty-five states are spending less on K–12 education than they did in fiscal year 2007–08.
Ultimately, states have to make smarter decisions about education funding that ensure that all students have access to rigorous standards, great teaching, and the latest technology.
Around the country, civil and human rights advocates are pushing for states to allocate resources to ensure equal educational opportunity for all students, and provide additional resources to students who need them the most. In states like Georgia, there are broad-based coalitions organizing around educational equity and in states like Tennessee, the NAACP is at the forefront in helping parents understand what the Common Core State Standards mean and what parents should be asking the state to do for their children.
For the civil and human rights community, this is where the fight truly is.
Wade Henderson is the president and CEO of The Leadership Conference on Civil and Human Rights, the nation's premier civil and human rights coalition of more than 200 national organizations, and her sister organization, The Leadership Conference Education Fund. Follow him on Twitter at @Wade4Justice