Core of the Matter: If New Designs in Teaching and Learning Come to Pass, Vulnerable Learners Win with the Common Core (#CoreMatters)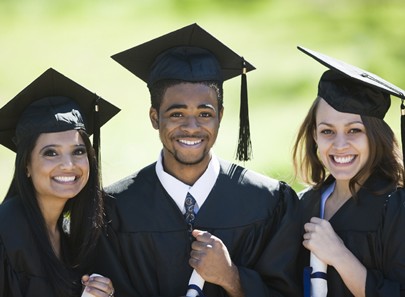 For at least the last two decades, public policy related to education equity in this country has been focused on very modest targets.  In the late 1980s, the report A Nation at Risk led to state-driven efforts to pass minimum competency legislation, essentially learning basic skills in core academic subjects.  The 1990s gave rise to the so-called standards-based reform movement with an emphasis on specific learning outcomes in key content areas.  Proficiency was the new target. The Common Core State Standards are a welcome departure from these uninspired targets in that these new standards focus on much more ambitious learning outcomes.
Although highly consultative, the architects of the Common Core did not simply take the word of our various professional bodies (e.g. National Council of Teachers of Mathematics).  These new core standards are said to differ from their predecessors in two important ways.   One is that they are correlated with evidence of readiness for college and careers.  The other is that they focus on what is essential.  Previous sets of standards came to be so voluminous that it was hard to tell what was really important for students to know and be able to do.   The claim therefore is that the student who meets these new standards will be college and career ready.  This is a big deal, since none of the previous generations of standards (we have always had them) have managed to pull this off for more than but a fraction of students.
The central question is will this be the breakthrough we need for all students?  After all, income and race-related achievement gaps, together with disproportionality in the student groups who are suspended from school, represented in special education, or sitting in classrooms with less experienced teachers, have not budged in the face of many preceding efforts to improve schools by adopting new standards.    In fact, preceding generations of standards asked nothing new of teachers and required few if any changes in curriculum.  The premise now is that the deep learning outcomes that the common core standards suggest cannot be attained absent corresponding qualitative improvements in curriculum and instruction.  Before, our teaching strategies rewarded students who could sit still and follow instructions.   Now, teachers must engage students in their own learning, create time and support for analysis and reflection, foster discussion and make explicit connections to the lives their students lead.  These new pedagogies, if they come to pass, should work wonders for the new diverse majority of students in our schools, students who have in many ways been denied access to these rich learning opportunities.
If there is a fly in the ointment, it's that the nation has to figure out how to do something it has never quite done before—transform the education workforce from one that heretofore has been asked to deliver the facts, to one that helps students learn to learn.  Summer boot camps will not produce these kinds of teachers.  Nor will periodic workshops and webinars or even value-added evaluation systems.  A recent study on common core related professional development reports that teachers do not feel prepared (Education Week Research Center: From Adoption to Practice), especially for students with challenges.  Getting all students to these deeper learning outcomes involves a lot more than making teachers aware of the standards; it will take much stronger pre-service experiences, early career support, good coaching, peer review, and quality feedback.
It will also take schools willing to jettison their factory-like schedules in favor of new ways of using time, technology and other resources that focus on what students, especially the most vulnerable, need to meet these new standards; in essence, new designs for learning. Yet these new designs for learning are in remarkably short supply as we rush to equip teachers with new materials and other instructional resources. No other country would approach so difficult a process of transformation as this in quite the way that we have approached it, largely focused as we are on trying to measure the change before preparing teachers to make the change.
But let's assume that our unique approach to working on such fundamental shifts in teaching and learning derives from a sense of urgency to make a positive difference for all students. And let's also assume that we will do our best to learn as we go forward, taking stock of the signals we get from teachers and the initial evidence we get from students. Making the Common Core State Standards work for all kids depends on maintaining this sense of urgency all the way through the process of transforming teaching and creating schools in which teachers can do their best work.
To the reader, I proffer these two questions – What types of support do you think teachers need as they adapt to the new Common Core State Standards? What changes, if any, are required in how schools function to produce the learning outcomes intended by these new standards?  Better yet, if you live in a state that has adopted Common Core, ask your school and district leaders these questions and few more of your own of course.
Kent McGuire is president and chief executive officer of the Southern Education Foundation and a member of the Alliance for Excellent Education's Board of Directors.