Core of the Matter: How Higher Standards Are Helping Students (#CoreMatters)

January 20, 2015 02:55 pm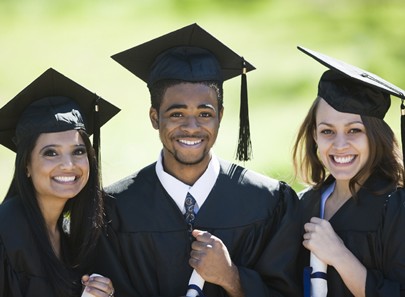 The following blog post is another in the Alliance's "Core of the Matter" blog series focusing on the implementation of the Common Core State Standards and struggling students. It was written by Chris Minnich, executive director of the Council of Chief State School Officers.
Ahead of state legislative sessions every year, I am often asked similar questions. How will the political landscape impact education? What will it mean for the Common Core State Standards? Are higher standards doomed?
While I understand the recurring inquiries, they always bring me back to the beginning. In 2009, state leaders from around the country created the Common Core State Standards because states were setting standards too low. Working together to design new standards was, in part, a recognition that every student, in every school, in every state, deserved to be challenged academically.
The standards would increase for students at the top of their class, those who need some extra encouragement to stay engaged, those still working to master the English language.
Since that time, states have made great progress, but we still must make the case to others who have not seen the value yet. We have to do a better job explaining the reasons for higher, consistent standards and show the difference these standards have made in classrooms around the country.
We have already seen positive examples in several states. Take Kentucky and New York, which have measured students against the Common Core State Standards for multiple years. The two states are very different in so many ways, but are both seeing growth in student achievement.
In Kentucky, the college- and career-readiness rate jumped to 62.3 percent this year, up from 54.1 percent last year and 47.2 percent in 2012. The state's four-year graduation rate saw a bump to 87.4 percent. In New York, the percentage of students scoring at or above grade level in math rose from 31.2 to 35.8 across all grades combined.
Tennessee also has seen growth in student achievement. In 2013, Tennessee was the fastest-improving state in the nation on the National Assessment of Educational Progress, more commonly known as the "the nation's report card." For fourth-grade students, Tennessee went from 46th in the nation in math to 37th and from 41st to 31st in reading.
In addition to academic results, we've seen promising poll results from teachers, as well, that give a glimpse into how they feel about the work going on in classrooms every day.
Scholastic's 2014 Primary Sources survey data, for example, shows more teachers (79%) feel prepared to teach the Common Core State Standards this year and believe implementation is "going well" in their schools (68%).
These are things that strengthen my resolve to continue the push for high standards for all students. I think we need to do a better job highlighting these successes.
That said, there are many challenges that come with raising standards, and that includes facing hard truths. Starting this year, higher expectations will mean that when students first take these new tests, the expectations will be higher, and more students may not initially meet that bar.  This is an opportunity for us to help these students with exactly what they need to do to meet these standards.  It will be hard, but a critically important to tell the truth to these kids.
Millions of students this spring will take PARCC or Smarter Balanced tests for the first time, and states are preparing to communicate with parents and students about what to expect from the process.
While students may have challenges meeting higher expectations, watering the standards down, or lowering expectations to those of 10 years ago, is not the answer. Rising to higher achievement is the answer. Without reaching higher, students will continue to be left behind.
We've long told students that they are doing a good job throughout middle and high school, only for them to enter college or the workforce and find they aren't able to do what is expected. Many end up in remedial courses in their first college semester.
This drives me to forge ahead every day. It's fundamentally unfair to students to not challenge them.
This winter, some state legislatures may consider measures to change course on standards or assessments, and some states are undergoing reviews of their standards. The reviews and analyses are an important part of the process.
At the end of these processes, I just hope we don't forget the big picture. It's our job to ensure all students are college-and career-ready upon graduation — every student, in every school, in every state.
Chris Minnich is executive director of the Council of Chief State School Officers (CCSSO). Follow CCSSO on Twitter. Follow Chris on Twitter.