Core of the Matter: Ensuring Equitable Access to Excellent Educators (#CoreMatters)

November 03, 2015 02:37 pm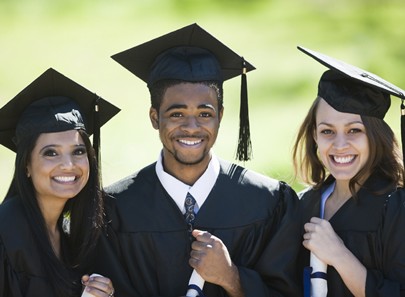 The following blog post is another in the Alliance's"Core of the Matter" blog series focusing on the implementation of the Common Core State Standards and struggling students. It was written by Mariana Haynes, senior fellow at the Alliance for Excellent Education.
Teaching quality is recognized as the most powerful school-based factor in student learning. Even though nearly all states have adopted the Common Core or other rigorous standards for college and career readiness, commitment rarely has existed across state and district lines to ensure all students have equitable access to effective teaching. In particular, disparities in the distribution of skilled teachers placed in high-need high schools have persisted despite provisions to ensure teacher equity in the last reauthorization of the Elementary and Secondary Education Act, known as the No Child Left Behind Act.
These problems are becoming more acute as expectations for all students have changed, but the underlying systems for preparing and supporting educators have not. "Our contention is that teaching in America today is a 'non-system,' a haphazard consequence of historical events, not something anyone would have designed if the goal was to give every child in America a great teacher," writes Jal Mehta, associate professor at the Harvard Graduate School of Education, and his coauthors, in From Quicksand to Solid Ground: Building a Foundation to Support Quality Teaching.
To address the "collective failure to ensure all students have access to excellent educators," the U.S. Department of Education (ED) asked states to submit by June 1, 2015, plans to ensure equitable access to excellent educators and ensure that "poor and minority children are not taught at higher rates than other children by inexperienced, unqualified, or out-of-field teachers." These teacher equity plans called for states to
calculate equity gaps between schools serving high- and low-proportions of students from low-income families and students of color;
determine and explain the root causes of the equity gaps;
design strategies to eliminate the gaps in access to excellent educators; and
describe the method and timeline for measuring progress toward ensuring equitable access.
The state plans cited a variety of reasons students from low-income families and students of color have disparate access to effective teachers. Many schools serving these students had more than double the percentage of inexperienced and unqualified teachers along with higher turnover rates. Although these students presented significant gaps in achievement, they typically had fewer opportunities to interact with the highest performing teachers. This is not the first time ED has grappled with this complex challenge. Recognizing the shortcomings of previous approaches, states now are asked to work collaboratively to ensure educators have the training and support to provide a quality education for all students.
To encourage that collaboration, the Alliance conducted a forum on October 21 for seven states—Delaware, Kentucky, Indiana, Missouri, North Carolina, Oklahoma, and Rhode Island—in partnership with the National Association of State Boards of Education and the Center for Great Teachers and Leaders at the American Institutes for Research. The forum brought together state policy leaders from these leading states whose equitable access plans were seen as exemplary and as serving as models for other states in particular areas.
The states agreed that establishing teaching as a true profession poses a central challenge in providing equitable educational opportunities for all students. That challenge is exacerbated by additional common hurdles including failure to attract strong teacher candidates, low and stagnant salaries, teachers' inadequate preparation to work with the most challenging students, less desirable working conditions, and fewer opportunities for career advancement.
Addressing those challenges, though, requires significant changes in teacher preparation and induction, human capital management, and professional learning. The participating states' teacher equity plans describe an array of strategies to develop, recognize, utilize, and retain effective teachers.
Kentucky's, for example, outlines strategies to transform professional learning—moving to active, differentiated, and embedded experiences that focus on expanding teachers' repertoire of effective practices in closing achievement gaps. Kentucky's plan maps out a number of initiatives to help districts create a culture in which continued learning is an essential aspect of professional practice.
The state is launching interrelated initiatives, including
using survey data on teaching and learning conditions to inform school improvement;
funding eighteen districts to incentivize deep change in teaching practice based on research; and
launching "Co-Teaching for Gap Closure," built through a system of coaching from the state level to the classroom level.
Recognizing that students in the educator preparation programs were not adequately prepared for beginning teaching, Kentucky also added new program standards that
increased the amount of pre-student teaching field experiences for preservice teachers;
added requirements for cooperating teacher and university supervisor training;
incorporated co-teaching as a mandatory component; and
identified a series of experiences preservice teachers must complete prior to student teaching.
Delaware's equity plan addresses the root causes for inadequate teacher retention and effectiveness in high-need schools including
poor leadership skills and working conditions;
high principal turnover; and
a lack of effective teacher recruitment, selection, and staffing practices.
The plan describes bold moves to
bolster new regulation for principal preparation allowing districts to create innovative pathways in partnerships with schools serving low-income communities;
create a network of leaders in high-need schools through entities such as Relay National Principals Academy Fellowship;
develop a fellowship program for five to six district teams to develop school leader pipelines with clear processes for the identification, development, and selection of leaders; and
explore advanced licensure for master principals, potentially including extra compensation for those producing extraordinary results.
The Alliance commends all of the participating states for taking on the important challenge to provide equity in educational opportunity for historically underserved students and encourages states to continue to seek out the best evidence for strengthening their educator development systems. Researchers and educators are learning that despite common academic standards, wide variation in teaching quality exists within and between schools in the absence of a system devoted to cultivating teachers' consistent expertise. As the National Research Council panel concluded on the state of education research in the United States, "One striking fact is that the complex world of education—unlike defense, health care, or industrial production—does not rest on a strong research base. In no other field are personal experience and ideology so frequently relied on to make policy choices." States' deep-level work to unveil and address the causes of persistent inequity in educational opportunity holds great promise to begin the foundational work of ensuring that every student has a highly skilled teacher.
For more information about improving students' access to equitable educators, see the Alliance publication  On the Path to Equity: Improving the Effectiveness of Beginning Teachers.
Mariana Haynes is a senior fellow at the Alliance for Excellent Education. You can follow the Alliance on Twitter @All4Ed.