Core of the Matter: English Language Learners in Secondary Schools Access the Core! (#CoreMatters)

November 18, 2014 01:22 pm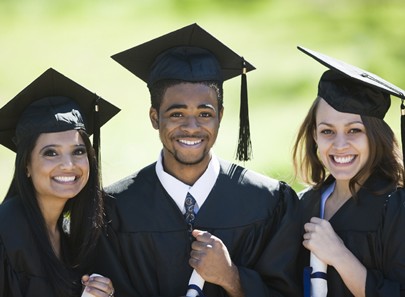 The following blog post is another in the Alliance's "Core of the Matter" blog series focusing on the implementation of the Common Core State Standards and struggling students. It was written by Dr. Margarita Calderón, professor emerita at Johns Hopkins University and principal partner/professor emerita learning sciences at The Learning Sciences Calderón Center for Language and Literacy. 
Teachers always ask, "What do I need to do to reach my English learners and cover my content and standards?"
The response to this frequent question is not a quick fix.  It must go beyond traditional approaches. It does not involve English as a Second Language (ESL) teachers working alone to meet the needs of all of the students in a school. Rather, it is a whole-school approach for integrating academic vocabulary, oracy, discourse, reading comprehension, and writing into math, science, social studies, language arts, and electives.
Contrary to popular belief, there are instructional models that integrate listening, speaking, reading, and writing within a context of the Common Core State Standards (CCSS); Science, Technology, Engineering, and Mathematics (STEM) standards; and English Language Proficiency (ELP) standards. Although many schools are leery about English learners (ELs) being able to meet the Common Core Standards, when all teachers and administrators participate in professional development that addresses this type of instruction, all students show growth.  There are assessment instruments and resources to guide the design and implementation of instruction that help all students master a rich academic vocabulary and the discourse patterns necessary to undergird reading comprehension during close reading and writing skills as required by the standards.
The CCSS present a framework that can be used to ensure that all students benefit from rigorous curricula.  Rigorous instruction based on the standards will help ELs be successful in this ever-changing, complex, global context.  Adolescents in U.S. schools can learn to navigate this context in ways that many of us may not be able to comprehend at this time, but hopefully, they will when they become adults.  English learners today can use their primary and second languages to engage in higher-order thinking and become fully proficient in English and other languages when all core content teachers are given the opportunity to learn through effective professional development models.
My team and I have experienced how a whole-school effort brings ELs and other under-performing students to high levels of learning.  First, the whole school carefully studies how to align the standards with the different levels of language and knowledge of their ELs. Next, they determine what needs to change, and map out how to make those changes.  Subsequently, a comprehensive professional development program is implemented, based on the instructional practices and curriculum adaptations that bring access and success with rigorous instruction.  Finally, new ways to assess learning progressions of teachers, administrators, ELs, and all students, are aligned and monitored.
Hence, middle and high school teachers learn how to teach vocabulary and discourse prevalent in their daily lessons.  They also learn how to teach reading comprehension skills for their subject area.  The way we read literature is very different from the way we read algebra problems or scientific processes or how we compare historical events with current events.  At first, high school teachers say, "We are not reading teachers. We are not language teachers."  By the end of the year, when we say to a whole faculty, "Raise your hand if you're a reading teacher."  All content teachers raise their hands.  These schools have experienced great growth in reading and math in only one year.
Teachers want to do right by all their students. They want all their students to meet the standards.  However, they need the tools.  They need the opportunities to work with colleagues around issues and best practices that address their EL needs. Now that more cities are receiving newcomers from different parts of the world and many unaccompanied minors, the schools and the cities are experiencing dramatic changes.  I work with hundreds of teachers across the country, although mostly in the Northeast.  Everywhere I go, I find that all are eager to learn how to bring their students to higher levels of achievement.  When a whole school stops to ponder on these changes, they come to the conclusion that it is time to go beyond traditional ways of 'doing schooling' and that by retooling and working together they construct creative climates of change and success for adults and children.
Dr. Margarita Calderón, professor emerita at Johns Hopkins University and principal partner/professor emerita learning sciences at The Learning Sciences Calderón Center for Language and Literacy. Visit http://calderon.learningsciences.com for more information.