Core of the Matter: Common Conversations: Thoughts from a Louisiana Student (#CoreMatters)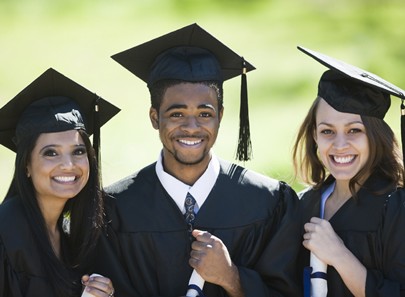 When I tell people I am interested in education policy, they often respond with, "So, what do you think about the Common Core?" I pause, apprehensive to answer what is inevitably a loaded question. Explaining my thoughts on the Common Core requires first explaining why I am interested in education.
I attended high school in one of the highest performing school districts in Louisiana, where I took the most rigorous course of study available and graduated with a 4.0 grade point average. Yet, when I arrived at Dartmouth College in 2012, I realized I was not adequately prepared, particularly for college-level math and science.
I remember perusing the course catalog during my freshman orientation and learning I could not enroll in introductory chemistry because I lacked the necessary calculus experience. While my peers breathed sighs of relief for having taken Advanced Placement Calculus AB and BC in high school, I decided against taking introductory chemistry because it would have required filling my schedule with remedial math and science courses. As I learned, my peers had taken more advanced courses and been held to higher expectations in high school than me. Survey data from the National Assessment of Educational Progress (NAEP) reflects this: Louisiana's standard for reaching the proficient level on its state test in eighth-grade math does not even meet the NAEP's standard for a "basic" score. Yet in New York, students are held to a standard of proficiency that is nearly fifty points greater than Louisiana's—even higher than the NAEP's standard of proficiency!
Having witnessed firsthand the vast disparities across U.S. school districts, I developed a profound interest in education reform. I knew our nation's school systems must improve so all students, no matter their community's socioeconomic status, are challenged and inspired. With this context in mind, I say that I support the Common Core State Standards (CCSS). It makes sense to hold all students in the United States to the same rigorous standards of college- and career-readiness. No student deserves to get to college and find that despite her best efforts, her high school did not prepare her for success. When only 40 percent of students who enroll full time in a four-year postsecondary institution will graduate, there is a national problem. The CCSS are a step toward solving this problem by ensuring all young people graduate high school with the skills and knowledge necessary to succeed in college and beyond. And this is not just an academic matter; whether a student is prepared for college can have a major impact on his career, too. Today, an individual who enrolls in college but does not finish earns only 60 to 65 percent of someone with a bachelor's degree or more.
So why aren't we having conversations about the Common Core's potential to close this achievement gap? I believe it is largely due to the way the Common Core has been misrepresented by politicians and media. Take my state's governor, Bobby Jindal, who has stated the Common Core is "about controlling curriculum" and that Common Core supporters are "big government elitists that believe they know better than parents and local school boards." Yet my high school district—one of the highest performing in the state—clearly states the Common Core is not a curriculum, was not developed by the federal government, and did include "content and grade level experts from Louisiana" in its development. If our governor argues one thing yet our local school district says otherwise, then what are parents to believe?
It is because of such inconsistencies that we are not having the conversations about the Common Core that we should be having. In a state like Louisiana, where more than 1 in 4 school-aged children live in poverty and measures of educational attainment remain among the lowest of any state, as reported by the Education Week Research Center, the Common Core offers a long-overdue chance for children and adolescents to have the same lifelong opportunities as students anywhere else. Yet despite this reality, the majority of Louisiana residents oppose the Common Core, according to a recent poll conducted by USA Today and Suffolk University. Unsurprisingly, support for the Common Core is split across party and racial lines. Without a common conversation about what the Common Core means for Louisiana, families and schools will remain uneasy about the state of public education. I don't blame them.
I agree with Governor Jindal that families and communities must be attuned to what is happening in their schools. They deserve to know what their children are learning and why. But this will require acknowledging that adapting to the standards will take time for teachers and students alike. As noted in a recent Core of the Matter blog post, it will take patience as parents accept schools are changing in the 21st century—through the CCSS, as well as through new uses of technology and innovative deeper learning strategies. Finally, politicians must realize children are not the combatants in education reform wars; they are the ones who suffer when states like Louisiana flip-flop in their support for the Common Core.
We need to have real conversations about how the Common Core can make schools more equitable by institutionalizing the belief that all students are capable of success. Having graduated from a Louisiana high school in the days just before Common Core, I know my state's students deserve higher standards. To maintain the status quo—one in which only half of African American male students graduate from high school—is unacceptable. With the newfound rigor of the Common Core State Standards, students will struggle as they adjust to higher expectations. But this struggle must be shared by their schools, families, and elected officials in the common goal of equity and achievement.
Myles McMurchy is a Policy and Advocacy Intern at the Alliance for Excellent Education and a senior at Dartmouth College.