Core of the Matter: Coming to Terms with the Common Core (#CoreMatters)

September 16, 2014 01:50 pm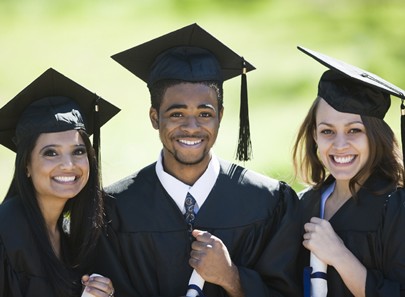 Accepting the reality of the Common Core State Standards has been difficult for many. Educators, government officials, parents and even students are all struggling with what the Common Core means.  It is rare that we have seen such controversy over setting new standards in our country. Remember the controversy over Beta vs. VHS, the universal switch to unleaded gas, or Blu-Ray as a standard for movies? Each of these standards took place with barely a whisper from the opposition. So, what brought the Common Core to the level of frustration people on all sides of the equation are feeling?
There are several reasons for this, especially for teachers. When the Common Core was first introduced and development was started, teachers were very enthusiastic. The new state standards would give teachers permission to teach in more meaningful and impactful ways that would inspire students to be more engaged in deeper and rigorous learning. Gone would be the days of the teacher as lecturer and the student as sponge.
However, educators quickly became suspicious and disappointed as their hope was stripped away. Too many compromises were being made by the testing consortia, either because of cost, validity, or legal challenges, leaving educators with doubt about whether the assessments would really be aligned to the Common Core standards.
Think about the new standards and what they expect students to know and do. Consider an integrated unit on sustainability in the era of Common Core. Students will study sustainability through the lens of several content areas. They will focus on essential questions and then use textual evidence and research and experiments to create and support hypotheses to address critical, real–life concerns. An assessment for this type of learning cannot be reduced to multiple choice tests that ask factual questions.  Students need to demonstrate their learning in meaningful ways such as through portfolios and exhibitions, performance tasks, extended writing and projects.
For the Common Core to achieve its promise, there are conditions that need to be implemented at the policy, state, and district level. A bureaucratic, top down management approach will not support the changes necessary for the Common Core to be successful. The U.S. Department of Education, for its part, has changed one of its requirements as it watches frustration about the Common Core mounting on many fronts.  The recent announcement to postpone high stakes teacher evaluations based on student test scores is a step in the right direction.  The delay provides some time for teachers to have access to professional development opportunities that will help them prepare students for deeper learning, before test scores show up in their evaluations and school ratings. Teachers need time and support to develop curriculum, focus on pedagogy, design lesson plans and develop curriculum-embedded assessments. Educators need to be able to work in collaborative groups to share effective practices, review student work together, and problem solve challenges with their peers.
Similarly, students need time to make the transition to taking greater ownership of their learning. This is a different expectation for students, especially high school students, who have grown accustomed to taking notes and giving the information back on tests. This is how they think teaching and learning should be. When I was school superintendent, my daughter's science teacher required my daughter and her classmates to work on inquiry-based projects. When my daughter's group met at our house to work on their project, they were in an uproar. They wanted me to fire the teacher because she wasn't "teaching"; "the students are doing all the work," they protested. To my daughter's and her friends' chagrin, this is exactly what I wanted in a teacher—one who engages students in their own  learning through lessons that require higher-order thinking, reasoning, problem-solving, providing evidence, and working in cooperative groups. As educators and parents, we need to help students get comfortable with this new way of teaching and learning; that there is not simply a correct answer for everything and that depth of understanding, application of knowledge and having a perspective supported by evidence really do matter.
Many of our teachers, parents and students are trying to come to terms with the Common Core. Let's hope they do because the Common Core holds promise that our students will be better prepared for success in college, career and life.
Gerry House, Ed.D. is president of the Institute for Student Achievement (ISA), a division of ETS, and a member of the Alliance's Board of Directors.