Core of the Matter: Alliance Debuts New Blog Series on Common Core Implementation and Struggling Students (#CoreMatters)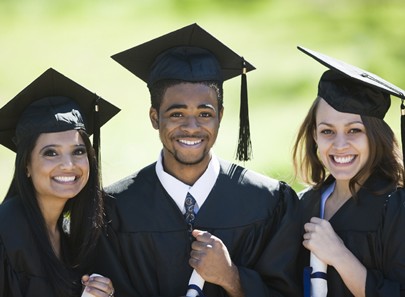 Today, the Alliance for Excellent Education is pleased to launch "Core of the Matter," a new blog series devoted to the implementation of the Common Core State Standards (CCSS) and struggling students. The adoption of the CCSS by more than forty states is an acknowledgement of the higher level of preparation students need to graduate from high school truly prepared for college, a career, and citizenship. As schools, districts, and states work to implement the new standards—including new assessments—the Alliance will use this series to bring attention to the challenge and imperative of delivering on the promise and potential of the standards for all students, especially those who have been historically underserved by the education system.
To start a dialogue, the Alliance will publish a new blog post on the first and third Tuesday of every month addressing issues related to implementation of the CCSS. The posts will alternate between those written by Alliance staff and guest bloggers. On May 20, our first guest blogger will be Chris Edley, a noted legal scholar who is committed to educational equality and excellence, and former dean of UC Berkeley School of Law; cochair of the congressionally chartered National Committee on Education Equity and Excellence, and an Alliance for Excellent Education board member. Additional guest bloggers will include Gerry House, president of the Institute for Student Achievement;  Linda Darling-Hammond and Kenji Hakuta, renowned professors at Stanford University; Margarita Calderon, professor emerita at Johns Hopkins University; Ahniwake Rose, executive director of the National Indian Education Association, and many more.
Please email equity@all4ed.org if you would like to receive an email notification when a new blog post in the series is published. In the meantime, I'll start by sharing some of my thoughts on the promise of Common Core and the areas that need the most attention to ensure that they do become a promise kept to historically underserved students. I welcome you to post your thoughts and reactions in the comments section below the post. You can also send comments to @all4ed via Twitter by using the #CoreMatters hashtag.
Educating Our Students to Be Future Ready
On a wet and rainy Saturday in Atlanta, I served on a panel entitled, What Does It Mean to Be College and Career Ready in the African American Community?, held at Morehouse College. The panel was a part of a summit hosted by the White House Initiative on Educational Excellence for African Americans (WHIEAA) and Ebony Magazine. WHIEAA will hold a series of summits throughout the year focused on raising awareness about the importance of investing in educational excellence to improve the academic achievement of black students.
Upon arriving at Morehouse, I quickly observed the inclement weather and the fact that it was Saturday did not adversely impact the number of people in attendance and determined that there was hearty appetite for this kind of crucial conversation.
Next, I quietly observed the interesting juxtaposition of my involvement with the initiative and where the initiative was being held. I was invited to speak about the importance of implementing the new, more rigorous Common Core State Standards (CCSS) so that all children, especially those who are most underserved by the education system, are truly prepared for college, a career, and civic engagement. And I was doing so on the campus of one of the premier historically black colleges and universities in the country that hails a long and prestigious list of history-making alumni, including Dr. Martin Luther King Jr, Dr. David Satcher, and Nima Warfield—men who converted an unimaginable dream into reality no one could imagine at the time.
But what about the young people of today? Are they receiving the kind of rigorous and relevant education that prepares them for the future, including one we cannot currently imagine? When we talk about ensuring that all children are ready for college and a career and that they are prepared for civic responsibility, are we providing them with the learning opportunities, academic foundation, and non-academic supports needed to successfully navigate the world in which they will live?
The Alliance for Excellent Education supports the CCSS because we believe the standards have the potential to transform teaching and learning to ensure students master key competencies and skills that form the powerful building blocks of lifelong learners. The standards also hold the promise that high expectations will exist for all students, regardless of their zip code. We know that for students who come from historically underserved communities, particularly those that are largely low income, the CCSS can be critical to improving K–12 education outcomes and can increase the likelihood that these students will enroll in and complete college.
Findings from a recent national poll conducted by the Collaborative for Student Success show that support for the CCSS is higher among African Americans (51 percent) and Latinos (48 percent) than the general public (38 percent). However, when survey participants were provided with a thorough description of postsecondary outcomes that the CCSS offer, support jumped to 81 percent and 68 percent, respectively, for African Americans and Latinos, with the general public's response being 64 percent. This suggests clear levels of support among communities of color.
The CCSS have been adopted and remain intact in more than forty states. An overwhelming number of states and school districts across the country are now focusing on implementing the standards, which includes retraining educators; designing new curriculum; and changing how and what students learn so that they are prepared for the twenty-first century. However, as this work is being done, it is imperative that we do not lose sight of what is needed for struggling students, especially those who have been historically underserved.
What must we do to ensure that all students succeed against the new standards? Teachers, parents, caregivers, and community members must continue expressing support for higher standards and the necessary resources to ensure the standards are realized for all children. How can they do so? Here are a few suggestions:
Speak with educators and elected officials and ask questions about what is being done to implement the CCSS as parents recently did in Louisiana and California.
Meet with elected officials, including state and local school board members, to ensure they remain committed to supporting teachers and students.
Discuss these issues with neighbors and friends, and participate in forums such as the WHIEAA event or the American Federation of Teachers-Connecticut event to ask questions and show support for improving education.
We must make sure that community organizations and members are doing all they can to support students in this challenge.
Morehouse College alumnus Dr. King spoke of the fierce urgency of now. It is time for us to educate all of our young people—ensuring that they are ready for the future—so that they can turn their dreams of a future yet to be determined into a bright and prosperous reality.
Charmaine Mercer, PhD, is vice president of policy and advocacy for standards, assessments, and deeper learning at the Alliance for Excellent Education.