Connecting Over ConnectED Coffee

December 12, 2014 12:15 pm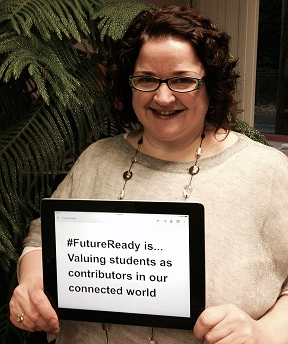 This post was written by Mary Wegner, Ed.D, Superintendent of  Sitka, Alaska School District.
---
To say it was an honor to be selected as part of the ConnectED to the Future  event at the White House is an understatement. Every one of the 100+ superintendents who were at this event is a leader who creates learning spaces that help students connect to their learning and to their future. I found it fitting that the first thing we experienced once through the White House security process was a cup of coffee served in a cup bearing the Presidential seal. This is not a cup of coffee like every other cup of coffee, and the ConnectED to the Future event was not like any other gathering of superintendents.
As the sole superintendent from the great state of Alaska, I knew none of my fellow #FutureReady Superintendents before the event began; however, by the time the event ended I had made personal and professional connections that I hope will last a lifetime. We felt the historic significance of being part of this inaugural group of superintendents, and we didn't want to lose the momentum.
Before the event was over we began to connect by Twitter groups, Google groups, and an email group of other superintendents in our regional cluster. All of which can help us grow in our own work, as well as share our best practices with others. It turns out that conversations shared over a Presidential cup of coffee have united us as leaders determined to continue to evolve our districts along the ConnectED to the Future continuum.
As President Obama's ConnectED initiative focuses on connecting classrooms to high-speed Internet and students to high-quality learning opportunities, as a #FutureReady Superinte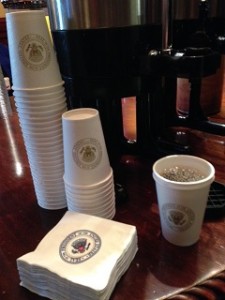 ndent I will continue to focus on implementing my school board's Guiding Principle of implementing a digital-rich educational program that promotes creativity, individualism, and diversity, which is living the #FutureReady Pledge. The 100+ superintendents at the ConnectED to the Future event represent thousands of superintendents around the country who also seek to further their school board initiatives that breathe life into the national initiatives. Together we are stronger, and the movement is just beginning… so pour another cup of coffee and join in the conversation!
For information on the Future Ready Regional Summits, visit http://FutureReadySchools.org. To learn more about the U.S. Department of Education Future Ready work, visit http://tech.ed.gov/FutureReady.
Mary Wegner, Ed.D. is Superintendent of the Sitka, Alaska School District. Wegner returned to the Sitka School District with the 2010-11 school year. Previously she was the district-wide technology trainer in the district, and during her nine-year absence she worked at both the University of Alaska Southeast and the Anchorage School District. Happily situated back in Sitka, Mary is thrilled to move from the Assistant Superintendent to the Superintendent position beginning with the 2014-15 school year.