Core of the Matter: Common Core: The Gateway to Personalized Learning (#CoreMatters)

February 18, 2015 11:45 am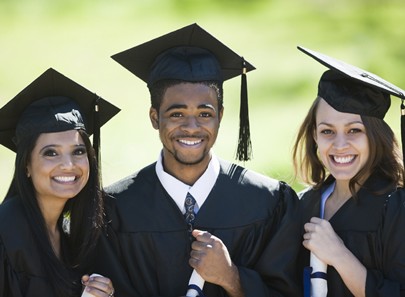 The following blog post is another in the Alliance's "Core of the Matter" blog series focusing on the implementation of the Common Core State Standards and struggling students. It was written by Lillian Pace, the Senior Director of National Policy at KnowledgeWorks.
---
For the first time in our nation's history, two seemingly contradictory words – common and personalization – have united to transform the way we think about and approach K-12 education. Instead of a patchwork of local standards and "one-size fits all" instruction, the common core has opened the gates to an education revolution that has made it possible to design a student-centered education system. While every student will benefit from this transformation, struggling students, in particular, will thrive when we stop designing for institutions and start listening to what students need.
Since the development of the common core, we have seen a huge increase in personalized learning models such as blended, competency, and project-based learning. Classrooms across the country have replaced rows of desks with vibrant learning centers that encourage collaboration and help students follow customized pathways to mastery. These classrooms are busy, noisy, and at first glance, distracting. But the closer you look, the more you realize that the noise and activity are signs that every student is engaged in his or her learning journey. There are no struggling students who can't keep up or bored students who can't engage. This is a game changer for education.
How has the common core standards made all of this possible? Here are four reasons why I believe the common core is a gateway to personalized learning.
1)      Quality – Unlike the patchwork of local standards from the previous system, the common core provides critical benchmarks that all students must meet regardless of where they live, how they like to learn, or their future goals. These common benchmarks ensure that every educator or developer creates high-quality aligned instructional materials and tools no matter how different they might be. Many efforts to scale personalized learning models actually failed in the past because they were not aligned to high-quality, common benchmarks of academic success.
2)      Transparency and Accountability – Common standards also make it possible to generate useful, comparable data on individual student achievement that stakeholders can use to evaluate programs and design customized learning pathways for every student. The greater the level of customization, the more important data becomes. In highly-personalized learning environments, educators use daily performance data to communicate with stakeholders and make necessary adjustments in real-time.
3)      Readiness – If we expect students to pour their time and energy into learning, they need to have confidence that by the end of the journey they will be ready for success in college and career. The common core provides that assurance. This is particularly important in personalized learning environments where every student may take a different pathway to graduation.
4)      Breadth and Depth – One of the classic arguments in education is over the importance of breadth versus depth. Fortunately, the common core makes it possible to design learning environments that do both. Common standards cover the breadth of academic knowledge and skills that all students—regardless of neighborhood, background or socioeconomic status—need to be successful when they enter college or career. They also provide a critical foundation that educators can use to build depth into the learning experience. Many of the competency-based classrooms that I have visited are doing just that. Educators have taken the standards and mapped those to the competencies—or transferrable learning skills—that they want their students to master upon graduation. Every student receives a rubric for projects that shows a continuum of mastery. Students are encouraged and supported to go as deep as they can as long as they, at a minimum, demonstrate competency. Struggling students have the time and extra support they need to excel.
There is certainly a lot to celebrate with the development and rollout of the common core standards. But as with any innovation, it is critical that we do not stop there. In order to bring personalized learning to scale, we will need to build on the common core standards with aligned competencies that illustrate what students can do with their academic knowledge. We will also need to evolve our assessments so they are balanced, flexible, and measure the full range of knowledge and skills necessary to succeed in an increasingly global economy. And we will need to target resources and supports where they are needed most so every student has an equal chance to succeed.
Fortunately, we have come so far over the past ten years. Imagine what is possible for our education system as we build on this in the next decade.
Lillian Pace is the Senior Director of National Policy at KnowledgeWorks. To learn more about KnowedgeWorks, visit www.knowledgeworks.org.