Common Core Glass is Thirty-Five States Full—No Matter What National Polls Might Say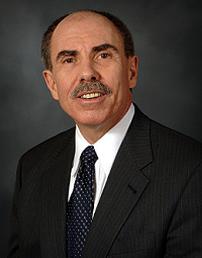 Opinions on the Common Core State Standards are everywhere. This week alone has seen the release of two different polls purporting to tell us what people think about the state-developed set of academic standards that describe what students need to know and be able to do in English and math in order to graduate from high school ready for college and a career. What do those polls say about public opinions on the Common Core? It depends.
Released on August 19, a poll from Education Next finds that public support for the Common Core dropped from 65 percent in 2013 to 54 percent in 2014. However, a new question in this year's poll strips out the word "Common Core" and asks respondents whether they support "standards for reading and math that are the same across states." In response to that question, 68 percent say yes.
What does this tell us? To me, it says that you can slap an unflattering name on apple pie and some people are going to say that they don't like it, even if what's in the pan hasn't changed.
Today, the words "Common Core" have become a punching bag for much that's wrong in education and, in some instances, society as a whole. Given the hugely negative—and often misleading or downright incorrect—statements that appear about the Common Core in the media daily, it's no surprise to see support for "Common Core" slipping.
The influence of the media on the Common Core debate is evident in the second poll released this week, the forty-sixth annual PDK/Gallup Poll on the Public's Attitudes Toward Public Schools. In that poll, nearly half of all respondents said they first heard about the Common Core State Standards from "television, newspapers, and the radio." Only 17 percent first heard about the Common Core from teachers or other education professionals while school communications were the first source for 9 percent. That means that only 26 percent of the public first heard about the standards from the people who know them best and are working to implement them in their classrooms.
In a recent post for the Alliance's "Core of the Matter" blog series, former metro Atlanta teacher Josh Delaney offers two simple challenges to anyone developing an opinion on the Common Core State Standards. First, learn what the Common Core State Standards are—and what they are not. And second, read the actual standards in English language arts and mathematics.
After you've read the standards, tell me what students should NOT be expected to do and learn? Shouldn't all third graders know the times tables? Shouldn't all high school students use evidence to support arguments in their writing?
Even states such as Indiana that have backed away from the Common Core in favor of developing their own standards have ended up with something that looks very close to the Common Core.
In spite of what national polls say, there are teachers, principals, district leaders, and others who are actively implementing and teaching to the Common Core State Standards in more than thirty-five states nationwide. We never hear about how smooth the transition to the Common Core is going in those states. Instead, we're constantly bombarded by the media and folks on Twitter about the handful of states that have withdrawn from the Common Core.
That's why I prefer to think of the Common Core glass as thirty-five to forty states full rather than three to four empty—no matter what national polls may say.
Bob Wise is president of the Alliance for Excellent Education and former governor of West Virginia.