Combining High School Transformation and Education Transitions in the Age of President-Elect Donald Trump

December 06, 2016 04:17 pm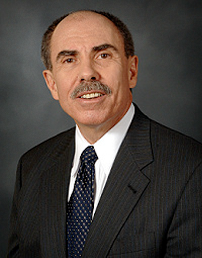 The election is over, and with the subsiding of the first shock waves of a Donald Trump presidency, those committed to a massive transformation of high schools must evaluate what has changed, what is the same, and what will be the most effective strategies during the next five years.
At least one constant will remain; there is still a need for high schools to move away from a one-size-fits-all model to one that institutes comprehensive approaches, including personalized learning, that lead to "deeper learning" outcomes for students, including rigorous academic content knowledge, creative thinking, collaboration, and student agency, that are crucial to modern society. This is particularly critical for students from low-income families, students of color, and others who have traditionally been underserved, as they comprise over half of the students attending public schools across the country.
Regardless of the election outcome, school transformation was already set to see both major opportunities and challenges in the next two years because of growing momentum from several drivers: (1) a growing consensus that all students should graduate ready for college and a career; (2) an emphasis on personalized and student-centered learning; (3) an increasing number of proof points of success; (4) an expansion of supportive learning platforms; and (5) an increasing number of transformation initiatives from the most cutting-edge efforts to the most traditional systems.
Adding to these drivers is the massive education policy and leadership change sparked by president-elect Trump that will affect key decisions at every level of education. Indeed, in what was already a fast-changing education landscape, the election outcome adds even more volatility with the impending overturning of current federal policy. The newly passed Every Student Succeeds Act (ESSA) has already shifted major decisionmaking to states and school districts; now the federal government will deliberately exercise even less influence. At a critical time, there is a growing vacuum in policymaker leadership and expectations.
This combination of volatility and vacuum offers great transformational opportunities for an effective coalition of committed organizations.
In past years, the federal government encouraged personalized learning, digital learning, and next-generation high schools. This will no longer be the case after the administration changes. The White House as cheerleader and backstop will be gone. More than ever, hundreds of organizations and leaders along every part of the school transformation spectrum will require a networking structure for greater coordination and collaboration.
Growing sophistication in practice strengthens development of supportive policy. Even with the new administration, the major devolution of federal authority in ESSA requires every state and the roughly 15,000 school districts to develop plans that address key education components, including how to intervene in low-performing high schools. ESSA provides school transformers great opportunity to encourage bold thinking from planning to implementation.
Coupled with less federal scrutiny of ESSA planning processes, any major school transformation campaign will require an even more intense state-by-state and district-by-district coordinated effort. Similarly, the renewed emphasis on school choice represented by education secretary–designate Betsy DeVos further mandates the necessity of continuously making the case why transforming schools is desirable for most school models and organizations.
Little federal involvement, more state and district flexibility with even less accountability, greater interest in student learning outcomes and processes, and growing transformation activities by philanthropic, nonprofit, and private organizations all create key conditions of volatility and leadership vacuums that require greatly heightened collaboration. While many organizations undertake multiple functions, here are the immediate needs for some key players:
Funders: Funders need to seek greater communication among themselves, which leads to greater coordination to achieving common goals. This is the time for accelerating and doubling down on inter-funder cooperation This increased collaboration should also create expectations of greater collaboration by respective grantees. The funders' role is not to fill holes from likely decreases in federal funding; it is to provide resources that build demand and provide support for state, district, school, and community initiatives to transform high schools.
Policy and Advocacy Organizations: Policy and advocacy organizations need to focus on building the demand for school transformation with targeted audiences, especially educators and community, district, and state leaders. Because federal compliance will be essentially a non-issue, the message must be about opportunities to advance student learning outcomes through increasingly proven transformational practices. Policy and advocacy organizations must work closely with learning support organizations to showcase proof points to build demand and to provide support in receptive communities.
Membership Organizations: Membership organizations have long spoken to the policy interests of their respective constituents—chief state school officers, boards of education members, district superintendents, technology officers, principals, teachers, and others. Many have increasingly been providing practical advice and direction about how to transform schools. Now is the time to combine their efforts with many operating outside this traditional system and reach the 15 percent of district leaders willing to be early adopters and the next 35 percent willing to follow quickly.
Community Organizations: Community organizations, both longstanding and new, need increased support. The recent XQ SuperSchool competition demonstrates the widespread energy and commitment of educators, students, parents, and community leaders to take bold steps necessary to achieve meaningful student learning outcomes. Hundreds of initiatives across the country—whether in large comprehensive urban high schools or rural communities—will be looking for encouragement, advice, and assistance to develop necessary financial resources.
During the next several years, the success of high school transformation will depend on far greater cooperation and communication among those committed to building a truly successful and sustainable movement. Regardless of how one feels about the federal government's role in education, the reality is that it will not have one. More local and state flexibility provides demand-building opportunities as well as requiring clear and coordinated strategies. No individual organization can respond to the many demands for various types of assistance. Working together, we can create the mechanism for matching individual needs with the best source of assistance.
The recent election shows that usual assumptions and means of operation no longer are relevant. The same climate exists for school transformation. Whether the current momentum seizes this moment, examines the new environment, and creates a much expanded means of working and supporting each other will determine the learning experiences and outcomes for millions of students in the next decade.
Bob Wise is president of the Alliance for Excellent Education and former governor of West Virginia.