Closing the Digital Divide: Increasing Funding, Lowering Costs, and Expanding Resources

October 08, 2015 11:17 am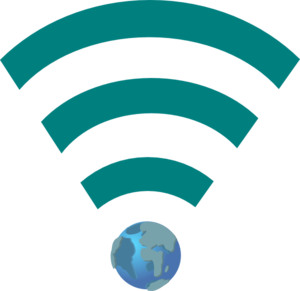 Access to high-speed internet has become a necessity, and yet more than 25 percent of American households do not subscribe to broadband at home, according to 2012 census data. Many factors cause this digital divide including geography and income. On March 23, 2015, President Barack Obama took a major step toward shrinking the digital divide with the creation of the Broadband Opportunity Council. President Obama established the council both to provide recommendations and coordinate actions among federal agencies to support the investment in and expansion of broadband infrastructure, including increasing funds and access to information and resources about implementation. Last month, the council took the first step in meeting its purpose, releasing a report that includes nine specific recommendations and thirty-six actions federal agencies have committed to take around the four goals outlined below.
Goal 1: Modernize federal programs to support broadband investment. The council recommends that all relevant federal agencies that focus on economic development, infrastructure, and housing allow their programs to use funding for broadband expansion. To do this, the report outlines thirteen federal programs that have been amended to include broadband projects and expansion. These programs include the Rural Development Community Facility Program, RUS Telecommunications, the New Markets Tax Credit Program, and the Rural Business Loan Guarantee Program. When federal agencies expand their grant programs to include funding for broadband expansion, communities have increased access to funding and resources to implement broadband.
Goal 2: Empower communities to attract broadband investment and to promote meaningful use of broadband. This goal works to support communities while implementing broadband as well as to lower the cost of implementation. To accomplish this goal, the council makes five recommendations:
The council recommends agencies develop a one-stop portal where communities have access to grant guidance, technical assistance briefs, and can learn the best practices from other communities around the country. The portal also will include agency and program points-of-contact and a list of frequently asked questions.
The second recommendation urges the executive branch to convene private, public, philanthropic, and nonprofit groups with an interest in expanding broadband to support innovation and digital inclusion to create a community connectivity index. Communities will use the connectivity index to see what they are doing well and what they need to improve on in regards to their expansion and use of broadband and technology.
The third recommendation encourages federal agencies that fund infrastructure investment to work together to promote "Dig Once" policies to decrease costs from repeated roadwork, promote broadband competition, and reduce the cost for broadband providers.
The fourth recommendation pushes the Department of the Interior to address broadband challenges faced by Native American communities by holding a summit, launching an interagency tribal schools technology initiative, and expanding technology-based job training in tribal communities. The summit will provide the opportunity for the White House Council on Native American Affairs, Broadband Opportunity Council members, and representatives from federally-recognized tribes to discuss how to expand broadband access in their communities.
The final recommendation directs federal agencies to support broadband adoption in areas that are aligned with their programs and missions. The Department of Education already has heeded this recommendation by partnering with the Alliance for Excellent Education to provide additional support to districts that have taken the Future Ready District Pledge.
Goal 3: Promote increased broadband deployment and competition. The council asks agencies to simplify the process by which communities and organizations gather information about broadband expansion by making it easier for them to find programs, grants, resources, and relevant contacts. The council also encourages agencies to collaborate and work to lower costs of implementation, which can be a barrier to broadband adoption. Further, the council advises agencies to make federal resources available to communities and organizations to support broadband expansion, including access to federal programs and publications.
Goal 4: Improve data collection and broadband research. The council encourages agencies to improve their data collection of broadband use. The Department of Education has agreed to improve the quality and quantity of national data about broadband in schools and homes to better understand the needs of individual districts. By improving data collection about broadband use, agencies can better target areas that need additional support and resources to successfully implement broadband.
This report's recommendations help close the digital divide by increasing communities' access to resources and grants. Federal agencies will expand their programs to include broadband funding, work to lower the cost of broadband expansion, and provide support to communities implementing broadband. The Broadband Opportunity Council's report and the Alliance's continued work to expand the Lifeline Program are continued efforts to bring broadband to all communities so everyone has access to reliable high-speed internet.