Civil Rights Groups Urge Education Department to Continue Reporting Key Educational Equity Data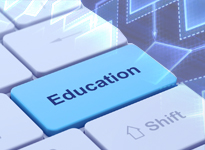 Civil Rights groups showed an outpouring of support last week for the Civil Rights Data Collection (CRDC), a mandatory biennial survey of schools that measures key equity indicators, such as disproportionate discipline practices and inequitable access to rigorous coursework.
The support came in response to a call for public comment, published in the Federal Register by the Obama Administration at the end of December 2016, on the data collection and whether or not it is necessary to the proper functions of the U.S. Department of Education (ED). This allowed organizations to publicly voice their support for the CRDC and even go one step further to share how the CRDC could be strengthened.
So why does the CRDC matter? Without good data, it is more difficult to draw attention to, and ultimately solve, these and other deficiencies in our education system.
With this logic in mind, the Alliance joined the chorus of Civil Rights groups by sending a letter to ED highlighting how the CRDC is essential to ED's mission of advancing educational excellence and equity at the federal, state, and local levels.
"The core mission of ED is to 'foster educational excellence and ensure equal access.' Such efforts must begin with information about how students are doing in schools across the country, which allows ED—along with leaders in states, districts, and schools; parents; advocates; and members of the public—to understand better which students are succeeding and growing and which students are struggling so they can make informed decisions about programs and policies that are working and how best to use limited resources."
"Thus, the CRDC supports the most critical functions of ED as a promoter of educational equity and enforcer of the civil rights of the nation's children, and allows other policymakers and community leaders to do the same. The Alliance urges ED to continue to conduct and strengthen the CRDC biennially and consider how the CRDC can be conducted on an annual basis."
In their letter of support, chairs of the Congressional Asian Pacific American Caucus (CAPAC), the Congressional Black Caucus (CBC), and the Congressional Hispanic Caucus (CHC), known collectively as the Congressional Tri-Caucus, focused on the critical role that CRDC has played in highlighting issues to disproportionate discipline practices that have directly impacted students of color and students with disabilities.
"Analyses utilizing the CRDC demonstrate that these students are systematically excluded from education opportunities through the use to suspension, expulsion, seclusion, and restraint," the letter says. "Without the CRDC, researchers, parents, and policymakers would be unable to hold schools accountable and reduce discriminatory practices."
The Leadership Conference on Civil and Human Rights submitted a letter signed by thirty-two civil rights and education groups, including the Alliance, that emphasizing that the CRDC allows students, parents, and advocates to answer specific questions like:
Does enrollment in calculus at this school reflect the school as a whole?
Are White students less likely to be suspended out of school than Black students?
Are students at this school restrained more often than students at other schools?
Do teachers at schools where most students are low-income have greater or fewer years of experience than teachers at schools where students are more affluent?
The letter explains that "answers to these questions help us all to know whether individual students or groups of students are experiencing discrimination and whether or not there is equal educational opportunity."
Organizations are not the only parties interested in the CRDC. U.S. Senator Patty Murray (D-WA), who serves as the Ranking Member on the U.S. Senate Health, Education, Labor, and Pensions (HELP) Committee, inquired about the CRDC in questions she submitted to then nominee for Education Secretary Betsy DeVos after her confirmation hearing.
Education Week's Politics K-12 reports that "DeVos also said she would support the Civil Rights Data Collection, which has uncovered disparities among racial and ethnic minorities and their white peers."
Civil rights advocates are certainly hopeful that DeVos will maintain and strengthen this critical measure of resource equity.
Categories:
Uncategorized