Choosing Change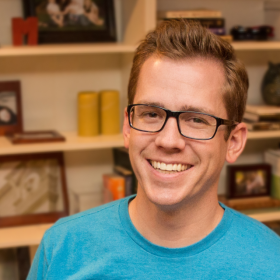 It's Thursday, which means it's time to talk digital learning! The following blog post comes from Jeremy Macdonald, the Integrated Technology Systems Coordinator for Bend-La Pine Schools in Bend, Oregon.
A lot has changed for me since we announced Project 24 during this year's Digital Learning Day. When I participated back in February, I was a Language Development (ESOL) Specialist. Now, I am the Integrated Technology Systems Coordinator for Bend-La Pine Schools in Bend, OR. I went from working with small groups of students at Mills Elementary to working with large groups of teachers from 27 different schools. Not only has my job responsibilities increased, but the scope of my work and influence have grown exponentially.
Regardless of the job that I have been in, I have chosen to be a change agent. In education, change is difficult. It requires time, sacrifice, and self. It is not easy, and if it were it probably wouldn't be worth doing. Along with that change there will always be growing pains; there will always be those times we look back and either cringe or rejoice.
The most important thing that I've learned in all of this, however, is to look for those pockets of excitement that exist among the resistance. When I was teaching at Mills and fulfilling the role of Instructional Technology Coach I ran into a lot of closed doors, both literally and metaphorically. The time that educators invested into their practice is a precious investment and the time that remains is a sacred commodity. My suggestions were often seen as overbearing and far fetched by some. But by others, it was seen as an opportunity; a chance to diversify their "investment portfolio" and begin reinvesting their time in more meaningful practices and pedagogy. These were the teachers that could not wait to see me in the hallway just to tell me how excited they were to read a student's first blog post or watch a group's first produced science video. Most importantly, these were the teachers that understood why I was asking them to change; why I was asking them to reimagine their classrooms and rethink their approach to learning.
Now here I am working out of the district office. Instead of working with one school, I'm working with 27. Instead of working with just my principal, I'm working with nearly 50 administrators around the district. And the interesting thing is, I can already see those pockets of excitement. The ESOL specialists are already working with me on creating more meaningful contexts for language development. A handful of classroom teachers are looking for ways to engage students in formative assessment instead of it being something that is "given" to students. Others want to podcast and provide the means for student created and curated digital content and media. I realize that none of this is my doing. These teachers were already and have been doing whatever they could to provide the best learning experience possible for their students. I'm just fortunate enough to come in at a time that we are making an effort to push our digital transition to a point that will affect every single school and student in our district.
Change isn't easy. Making the move from "the-way-it-was" to "the-way-it-will-be" can be scary. Fortunately we have people willing to share their excitement with you. Project 24, MOOC-ed, and countless others opportunities are out there to help support you and your district's efforts to make this digital transition. Find those pockets of excitement from within your organizations. Use them to help spread the message. Let their excitement be the catalyst that makes any transition or implementation something to look forward to. Celebrate their work. Cultivate this excitement with others. Share what they are doing with world. We will all be better off because you did.
Jeremy Macdonald is the new Integrated Technology Systems Coordinator at Bend-La Pine Schools. His posts usually appear on the second Thursday of each month. Read his previous posts here. Find more information on Mr. Macdonald on his website at http://www.mrmacnology.com. You can also follow him on Twitter at @MrMacnology.