CAEP Adopts Next Generation Accreditation Standards for Teacher Preparation

September 19, 2013 04:06 pm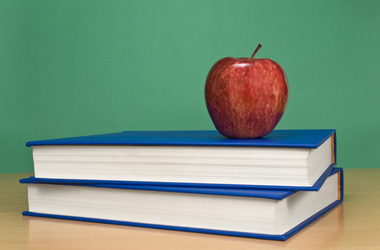 Encouraged by the agreement on a common core of content for students' learning in mathematics and English language arts, states are poised to take on major initiatives to improve the educator workforce. On August 29, 2013, the Board of Directors of the Council for the Accreditation of Educator Preparation (CAEP) formally adopted the next generation of accreditation standards for educator preparation. These standards were unanimously recommended by the CAEP Commission on Standards and Performance Reporting that insist that preparation be judged by outcomes and the impact on P-12 student learning and development. The approved standards are posted online and will be required for all educator preparation providers with self-study reports due in 2016. Providers have the option to seek accreditation under the new standards sooner. Further guidance will be available in January 2014.
This work is not business as usual, but represents a significant departure from education accreditation in the past. A highly skilled educator workforce must have the knowledge, skills, and dispositions to address key dimensions of twenty-first century learning. Standards for teaching practice must address the surge in learner diversity, infusion of digital technologies, demands for knowledge utilization and problem-solving, the use of assessments for feedback and accelerating improvement, learner-centered approaches to schooling, and ongoing engagement in collective inquiry to improve practice.
In a recent webinar on next generation teacher development policies, the President of CAEP, Dr. James Cibulka, talked about how the new accreditation standards could transform teacher preparation. He stated, "College and career ready standards certainly raised the ante for P-12 students. With that in mind, creating a new accrediting body is a fortuitous circumstance that offers the opportunity to rethink how teachers and school leaders are prepared in relation to college and career ready standards."
Highlights of his remarks follow:
In accord with the 2010 National Research Council's report, Preparing Teachers: Building Evidence for Sound Policy, the CAEP Commission's work was organized around three areas of teacher preparation found to be associated with  improvements in P-12 student achievement—content and pedagogical knowledge, clinical experience, and the quality of the teacher candidates who are admitted and who graduate from the program.
Candidates must demonstrate an understanding of the ten InTASC Model Core Teaching Standards, which were developed by a consortium of states under the direction of the Council of Chief State School Officers. The goal is to ensure that candidates completing a traditional or alternate preparation program can move all P-12 students' learning significantly forward. Rich clinical experiences must be embedded throughout preparation to allow candidates to apply their content and pedagogical knowledge in a variety of classroom settings working with diverse learners including low-income students, students with special needs, and English language learners.
The Commission fought long and hard about how to address the area of recruitment and selection. Several things are worthy of note in the standards. Preparation programs have a critical responsibility to ensure the quality of their candidates. To achieve this goal, they will need to recruit and select candidates to increase both their diversity and quality as part of a cohort approach, monitor candidates' progress, and demonstrate that candidates are proficient at completion.
CAEP is ideally positioned to play a key role through accreditation to enhance the impact of college and career ready standards in states. The accreditation process provides an opportunity to bring evidence to bear on the task of meeting the unique demands, challenges, and opportunities that are now part of our educational landscape. Even though the understanding of what predicts effective teaching is imperfect, the next generation of accreditation standards can spur the development of an array of measures of teaching effectiveness to guide candidate development and program design and improvement.
Before you go, be sure to register for the Alliance's October 9 webinar on the edTPA, a pre-service assessment system that is nationally available for states and teacher preparation programs to use in program improvement, licensure, and accreditation.
Mariana Haynes is a senior fellow at the Alliance for Excellent Education.
Categories:
Uncategorized