Building on the Aspirations of Youth Before It Is Too Late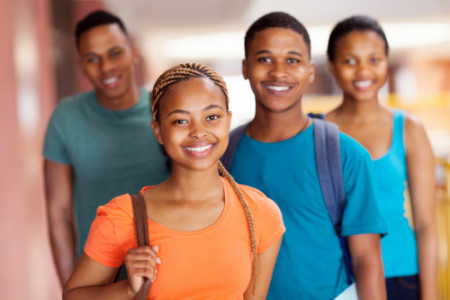 Former U.S. Secretary of Education Arne Duncan continues to say it loud and clear—the time is now to invest in programs for traditionally underserved students. Recently, Duncan announced that he will continue to advocate on behalf of traditionally underserved students in Chicago as a managing partner for the Emerson Collective, a philanthropy and advocacy organization focused on education, immigration, and justice. He will join a group of individuals eager to strengthen schools for students and unlock their human potential. At a time when students of color make up more than half of the nation's K–12 population, Duncan's upcoming work underscores the need to ensure that all students succeed and to provide opportunities for youth who are at risk of leaving the K–12 system without a high school diploma.
These "opportunity youth" are individuals from ages sixteen to twenty-four years who are disconnected from school, work, or both. About 35 percent of these youth do not complete high school. These students are disproportionately students from low-income families and students of color, specifically African American and Latino youth. Although some of these youth will attempt to finish out their schooling and reenter the workforce, only 1 percent of opportunity youth obtain at least an associate's degree. In essence, these students are underprepared to secure employment in an economy that increasingly demands a postsecondary education. Evidence shows that opportunity youth are not discouraged about their academic success, but are in fact hopeful that they will one day get both an education and a good job.
As the nation works to increase the high school graduation rate, which includes significantly decreasing the number of students who drop out, efforts should focus on building on the aspirations of these students and providing programs and opportunities to keep struggling students in school. In the city of Chicago, Duncan's hometown and where he will continue his work, nearly 6,000 students did not graduate from the Class of 2015. While high schools in Chicago are making tremendous progress, increasing the four-year graduation rate from 43 percent in 1999 to 68.2 percent in 2015, the city still has work to do. Had the schools in the city of Chicago capitalized on the aspirations of students to succeed, the region could have seen tremendous economic gains from decreasing the number of students who dropped out.
In the Chicago metropolitan statistical region, which includes the city of Chicago and the neighboring cities of Naperville and Joliet, the economic benefits for decreasing the number of dropouts are sizeable. For the Class of 2013, the most recent year for which data is available, about 33,000 students did not complete high school in the region. If at least half of those students had earned a high school diploma, 47 percent of those additional graduates would likely have gained additional technical and professional skills through a credential or postsecondary degree as well. The 17,000 additional high school graduates would potentially generate an additional $216 million in annual earnings by the midpoint of their careers. They would build their assets with an estimated $1.7 million in investments and would create about 2,000 new jobs for the region. When compared to the economic and social consequences the region faces when struggling students drop out of high school, the economic benefits of investing in their success and future are compelling.
In the last few years, the U.S. Congress has taken action to ensure that struggling students have increased opportunities to stay connected in school. During his tenure as Secretary of Education, Arne Duncan spoke in 2014 to the importance of the recently passed Workforce Innovation and Opportunity Act (WIOA) in providing employment and skill-building opportunities for youth. WIOA includes a greater focus on dropout recovery and attainment of recognized postsecondary credentials. This federal legislation provides funding for tutoring, mentoring, study skills training, and instruction that are proven to lead to completion of a high school diploma or a recognized postsecondary credential. It also includes a requirement for paid and unpaid work experiences that have an academic and occupational education component. Dropout prevention and recovery strategies have the potential to increase the engagement and hope of students, factors that keep students in school and allow them to perform well. Providing youth with the opportunity to connect to their education is essential to develop more productive members of the societies in which they live and the nation at large.
Donique Reid is policy and research associate for standards, assessments, and deeper learning at the Alliance.
Categories:
Uncategorized