Bob Wise on House Speaker John Boehner's Resignation and Implications for NCLB Rewrite

September 25, 2015 04:50 pm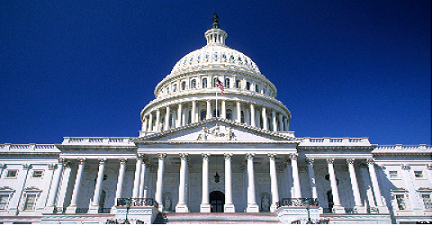 The resignation of House Speaker John Boehner today has big implications on the ability of Congress to pass a final Elementary and Secondary Education Act (ESEA) reauthorization bill, now known as No Child Left Behind (NCLB), by the end of this session of Congress. Alliance for Excellent Education President Bob Wise was a member of the U.S House of Representatives for 18 years before becoming governor of West Virginia and was in office the last time a speaker resigned in 1989.
He shared his insight into Boehner's resignation and the turmoil this creates both in the House and the legislative process, but especially within the Republican majority party. "There are now shifting Alliances. The pro-Boehner people are going dark, the anti-Boehner people are jockeying for position, and even if a so-called moderate becomes the next speaker of the House, he or she is going to have to depend upon the very forces that brought the Speaker down. The implications for education are immense," says Wise. "For Education and ESEA, I believe this greatly shuffles the cards in the congressional deck."
"It was not going to be easy before, and now we have a much more difficult situation," cautions Wise. "Speaker Boehner knew ESEA, he was chairman of the Education Committee responsible for passing NCLB in 2001, he's the first speaker to actually have been the chair of the Education Committee, and the signing of the last ESEA ceremony took place at a school in Speaker Boehner's district. When John Kline, chairman of the House Education Committee, announced his retirement, it meant he would be relying on Speaker Boehner for assistance in pushing the ESEA reauthorization through.
"With Boehner's resignation, Kline's ability to secure Republican votes for a bill that will have to satisfy both House Democrats and President Obama becomes slim to none," says Wise. "In order to get a bill passed, Kline was going to need to rely on the Speaker having his back and being willing to bring wavering House Republicans to his office for strong persuasion. With today's action, every House Republican is thinking, "The Speaker is gone, the Education Chair is about to go, so I better make sure I am on good terms with the new leadership."
"In the upcoming months, the new speaker is going to need to flex his or her conservative muscles. We will not see the new speaker taking a walk to Nancy Pelosi's office and striking a deal with her and President Obama, even though it has been constantly assumed that Democratic votes will be necessary to pass ESEA in the House."
There is a bit of hope for ESEA reauthorization as the 2016 election nears, Wise notes, "It seems that Republicans and Democrats may want to demonstrate their ability to actually get something done, so they could decide to come together around an ESEA reauthorization, but I think that's a very remote possibility."
In regards to the potential government shutdown, Wise comments that "It appears that Boehner's sacrifice means that the government will stay open as the result of a deal in the House Republican conference.  This is a short-term legislative gain, but his resignation ultimately creates even more long-term turmoil around pressing issues such as the debt ceiling, a transportation deal, and a long-term budget deal—not to mention ESEA." Wise noted that upon Speaker Jim Wright's resignation in 1989, "He passionately urged the House to take his resignation as the opportunity to return to a better operating procedure. It didn't happen then, and I have my doubts that this speakers' resignation will have any better results, especially for education."
Check out the Federal Flash video below to hear more of Bob Wise's insight on the topic: